OVERVIEW
FEATURES
SPECS
COMPARE
REVIEWS
SUPPORT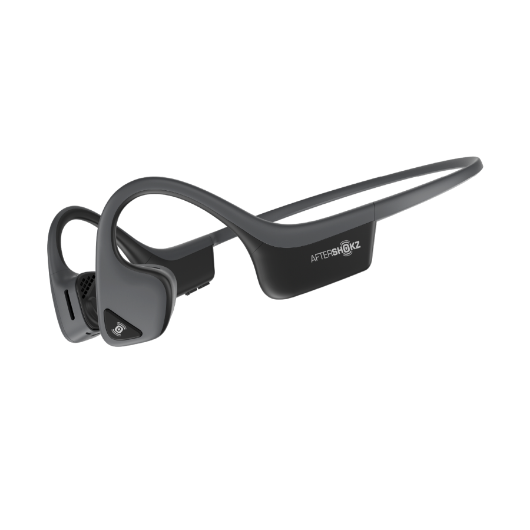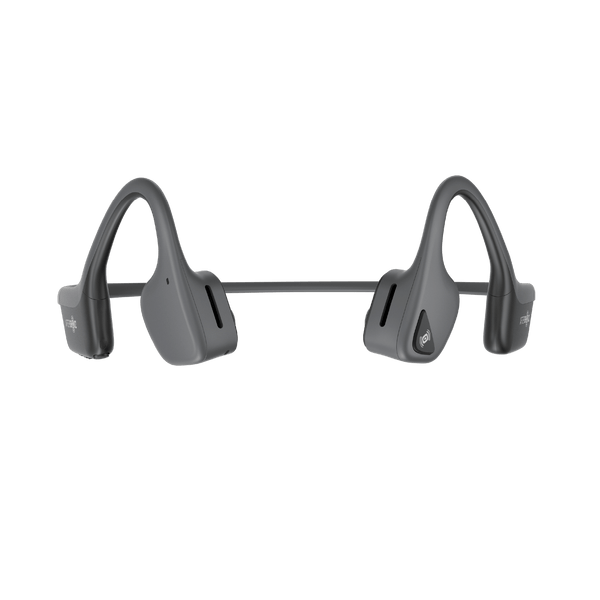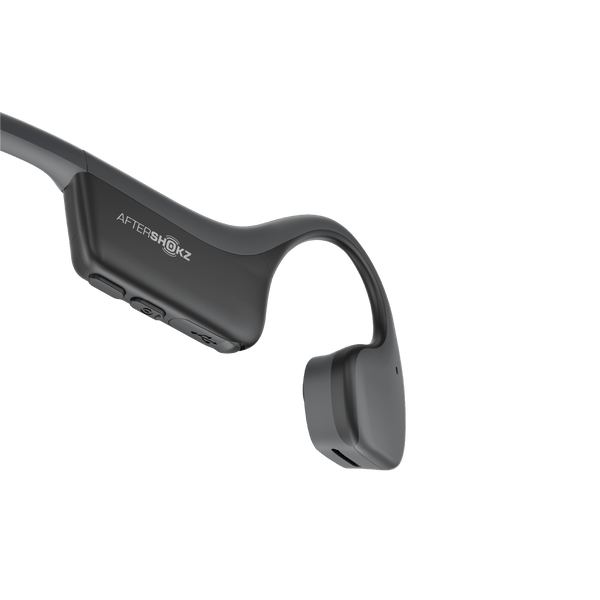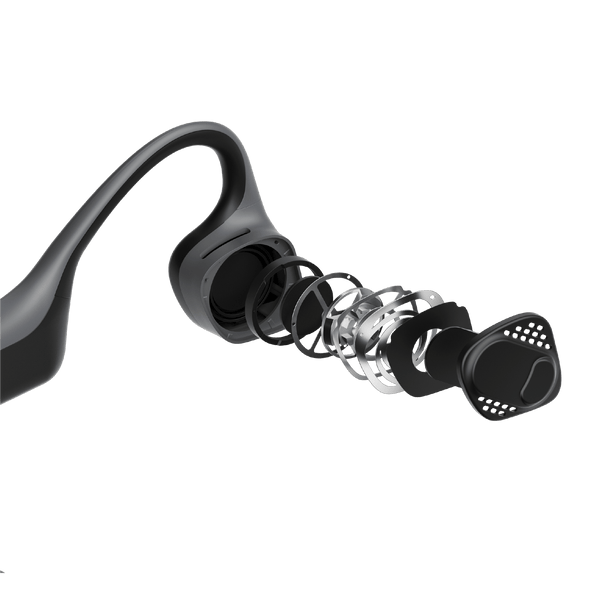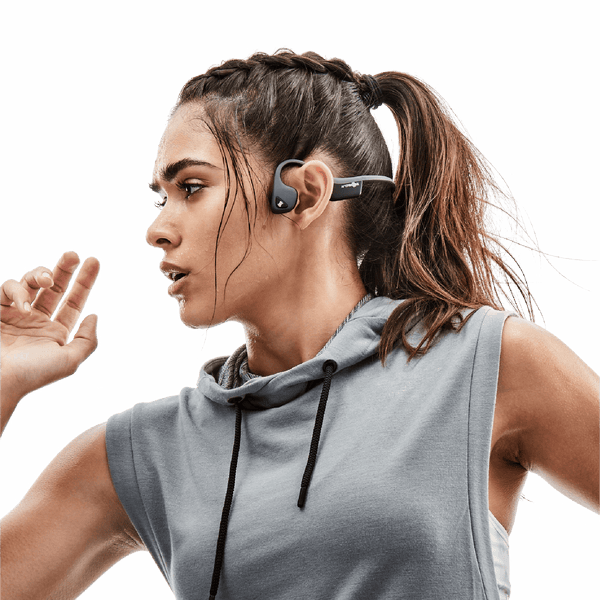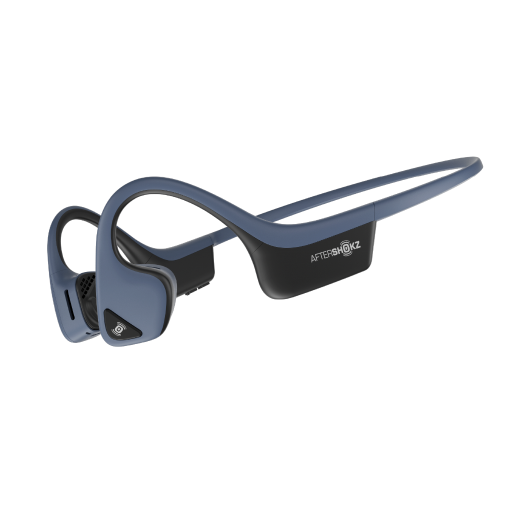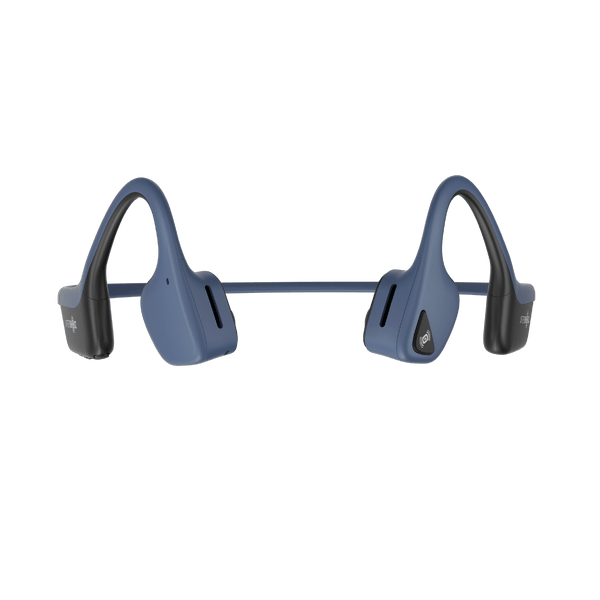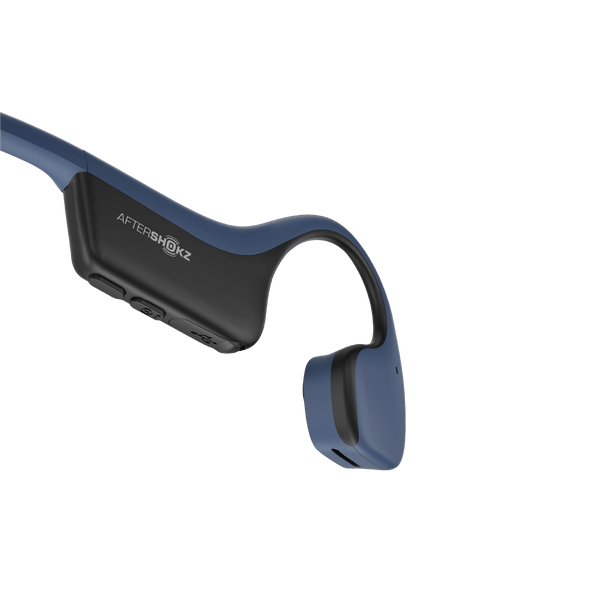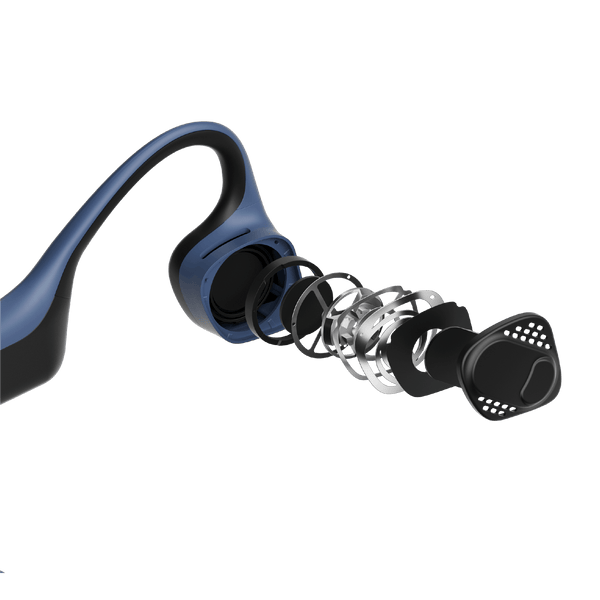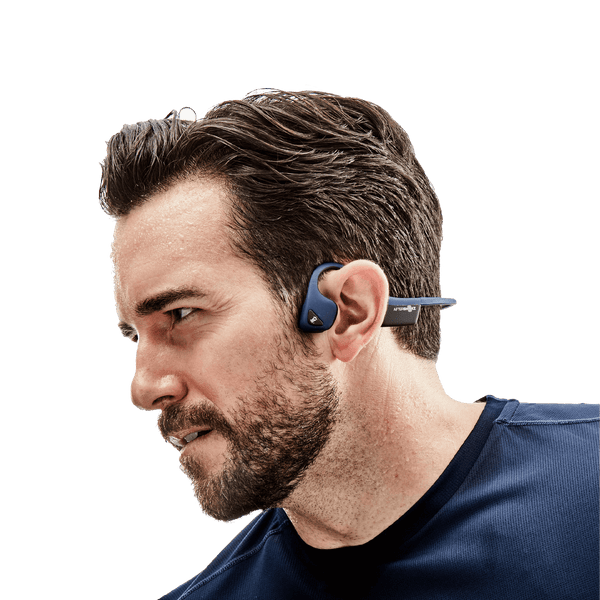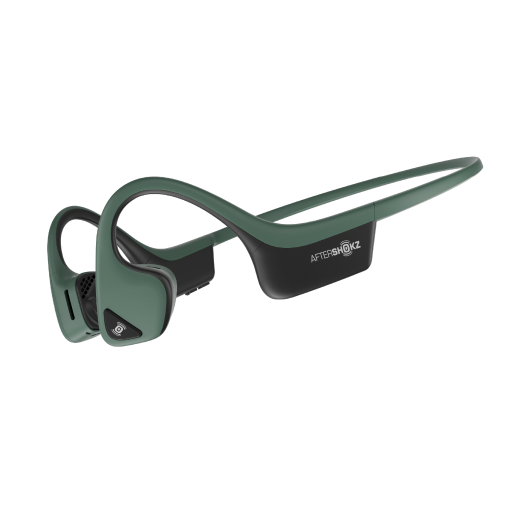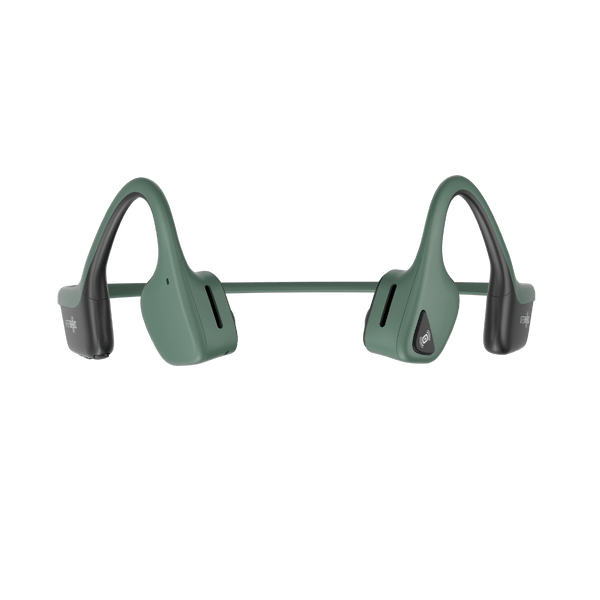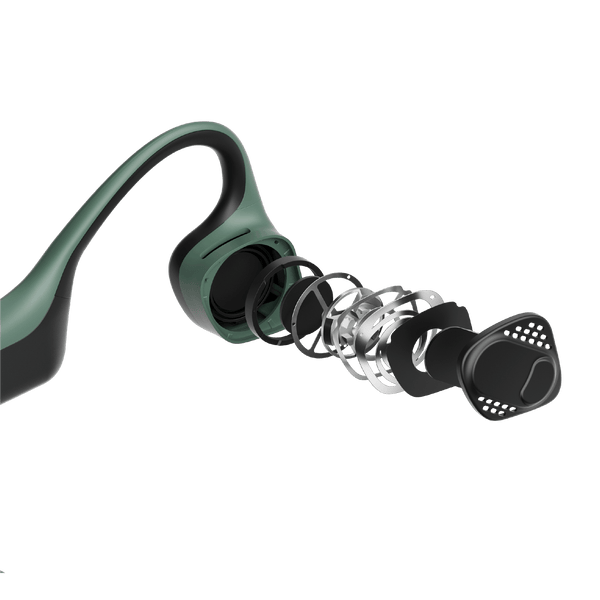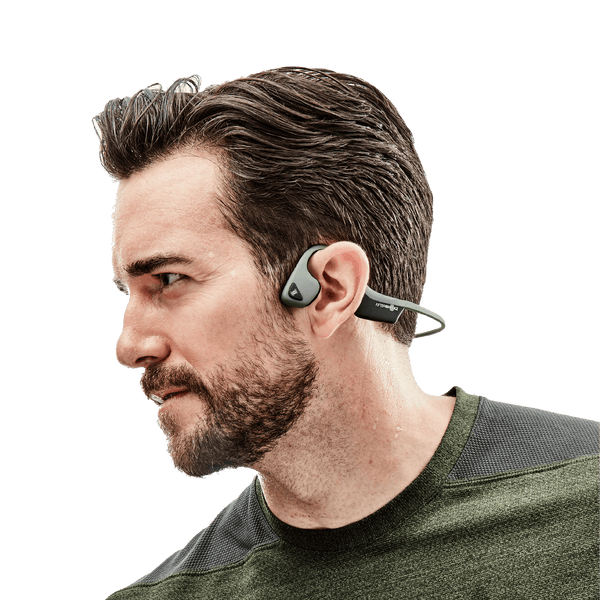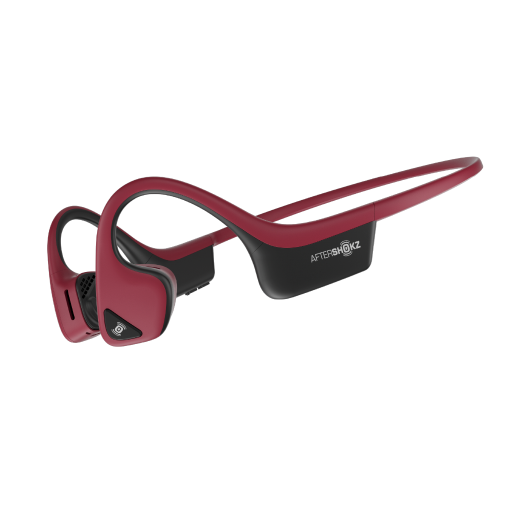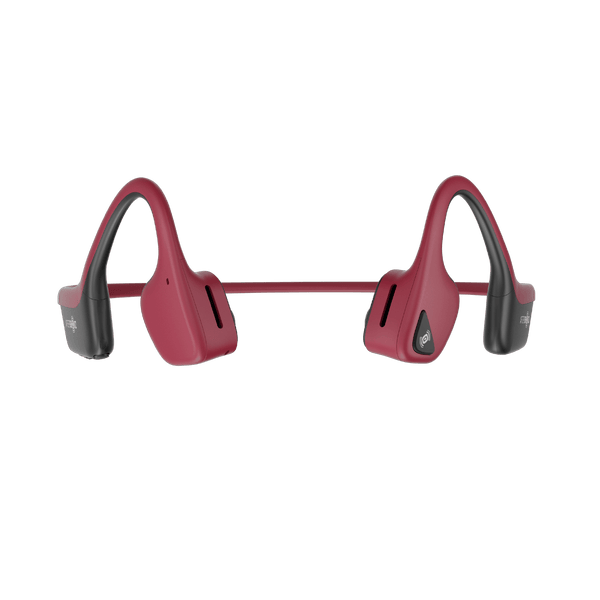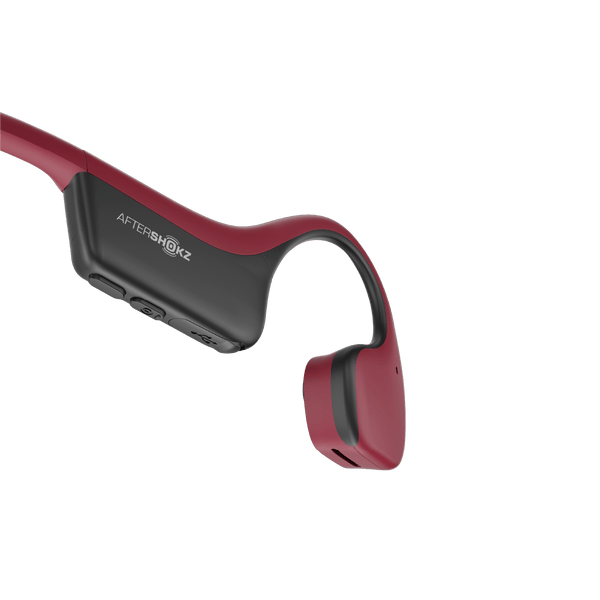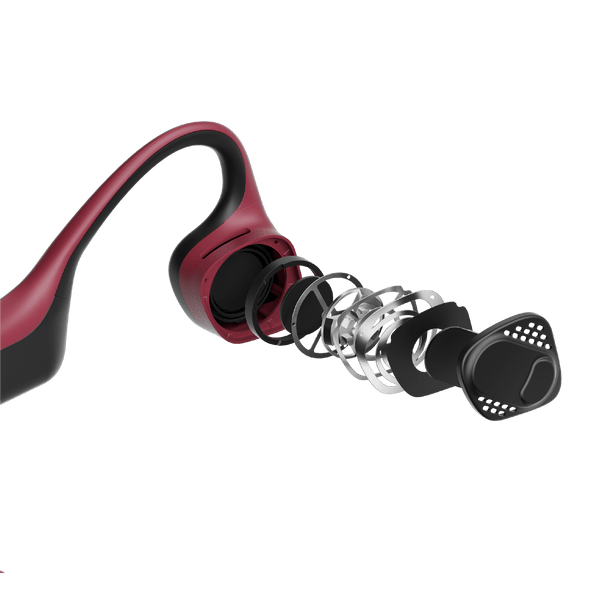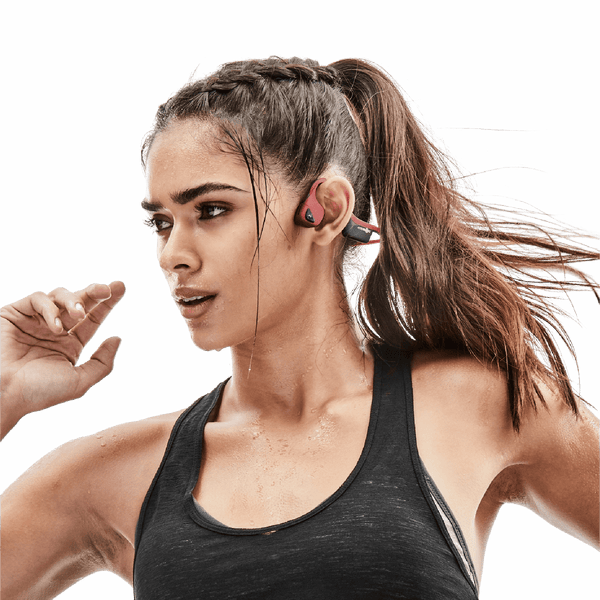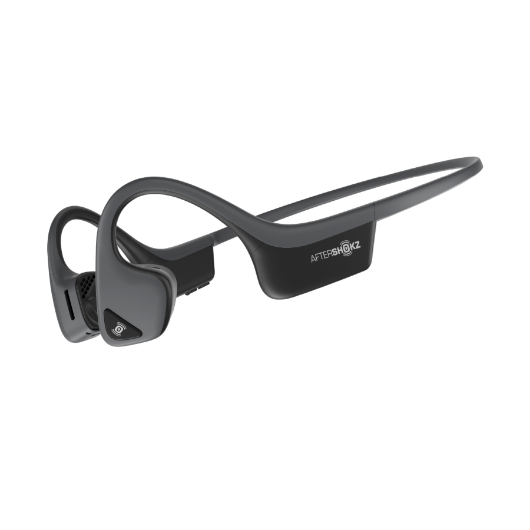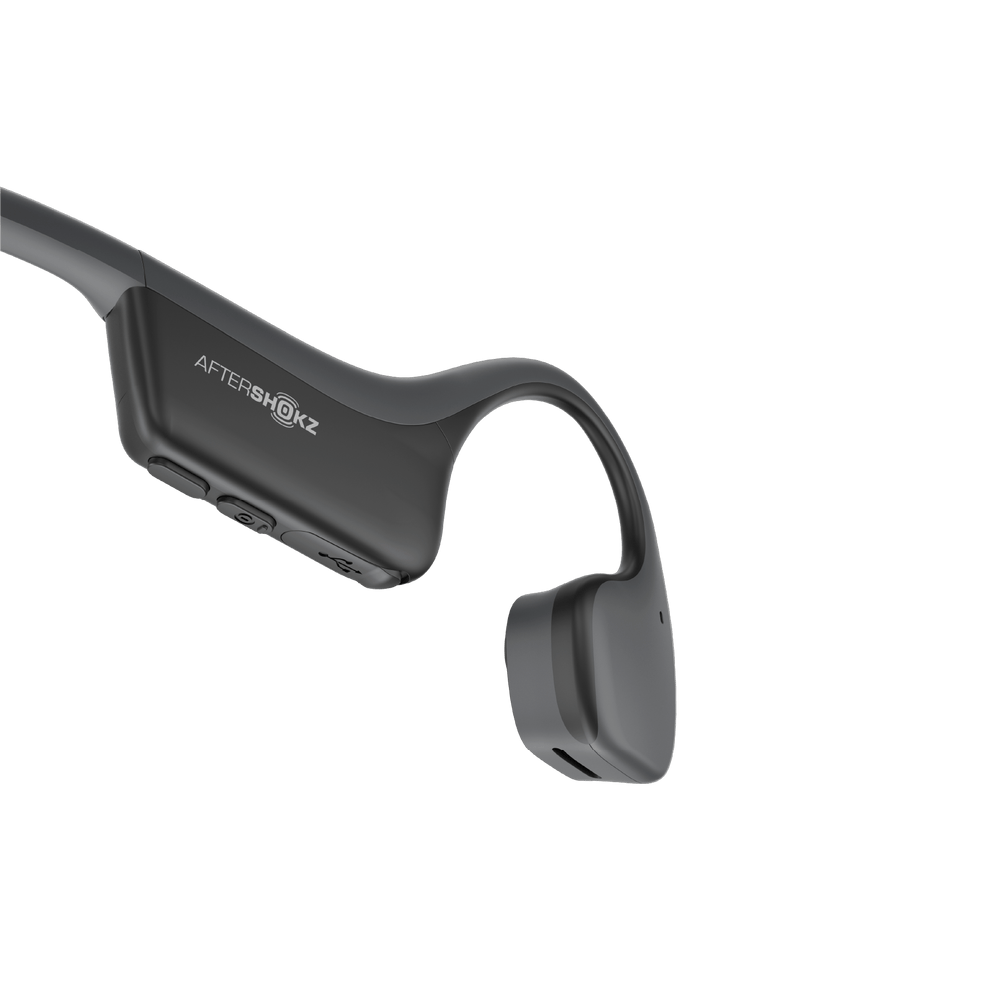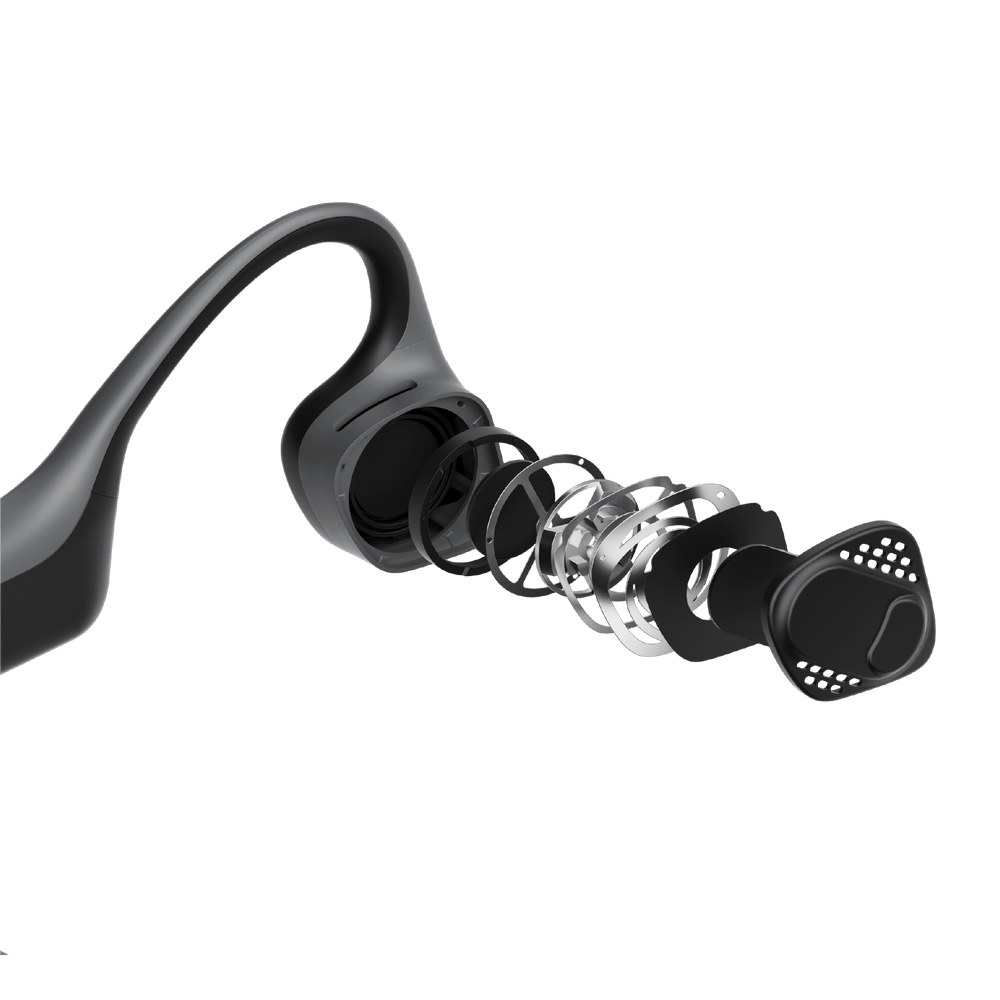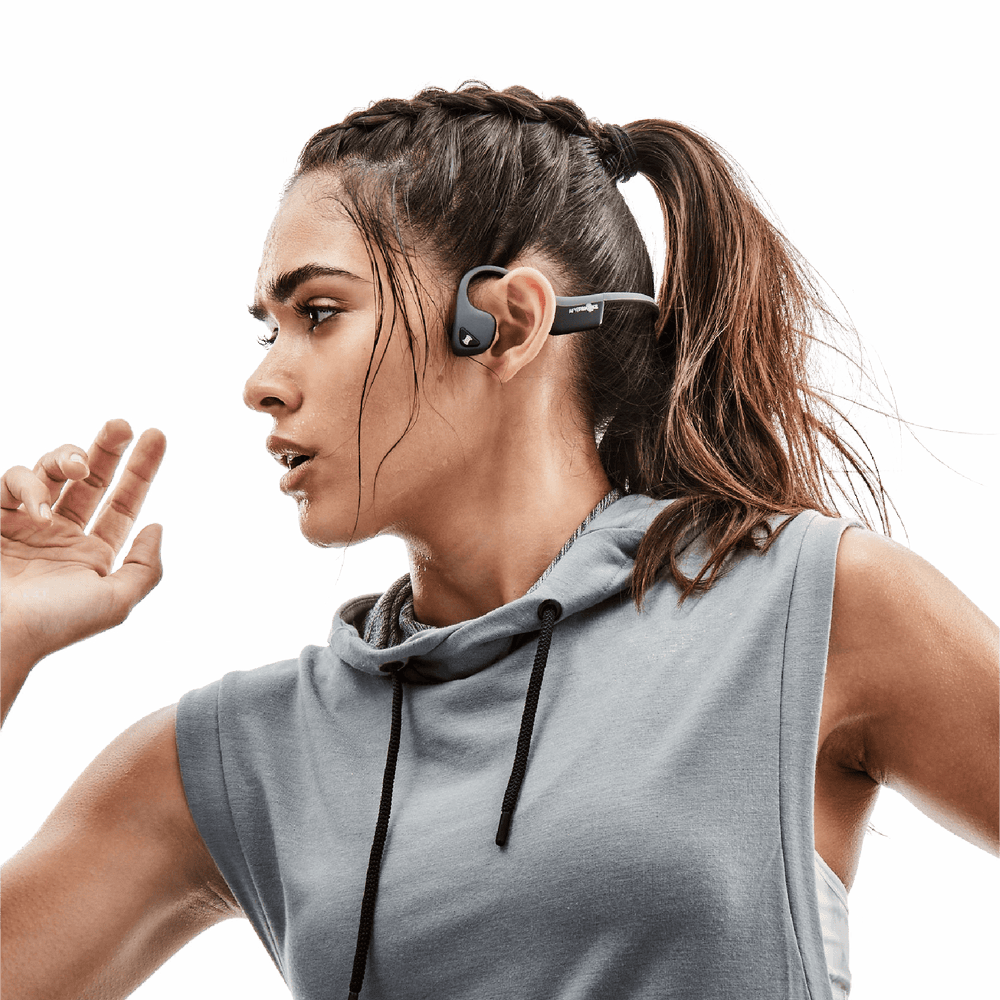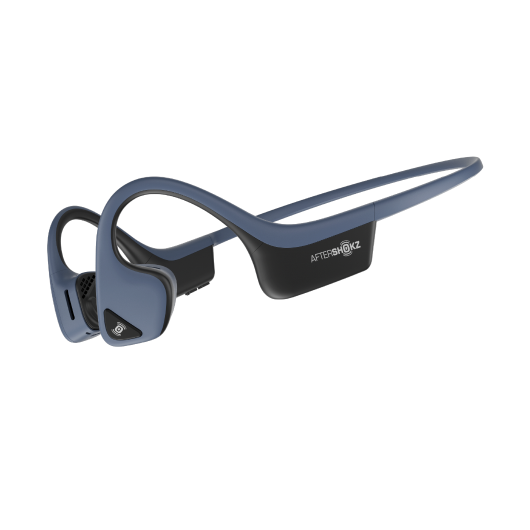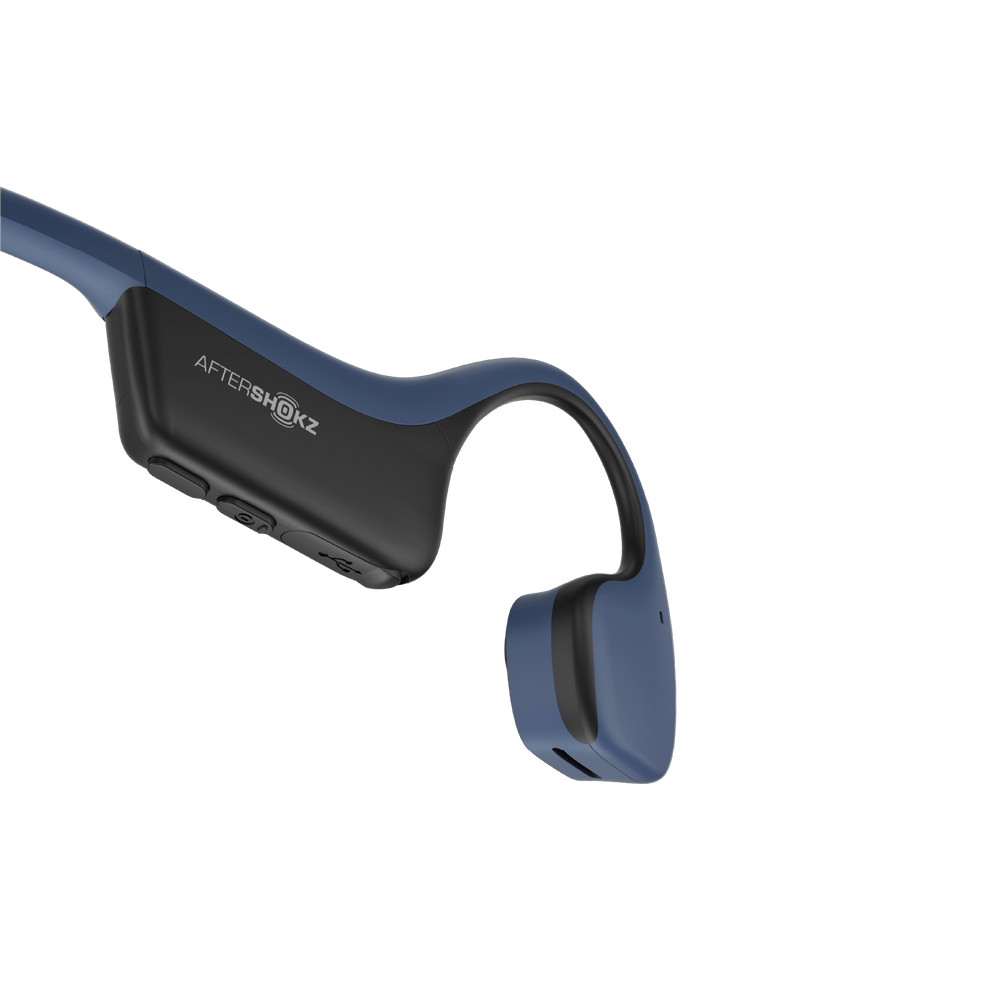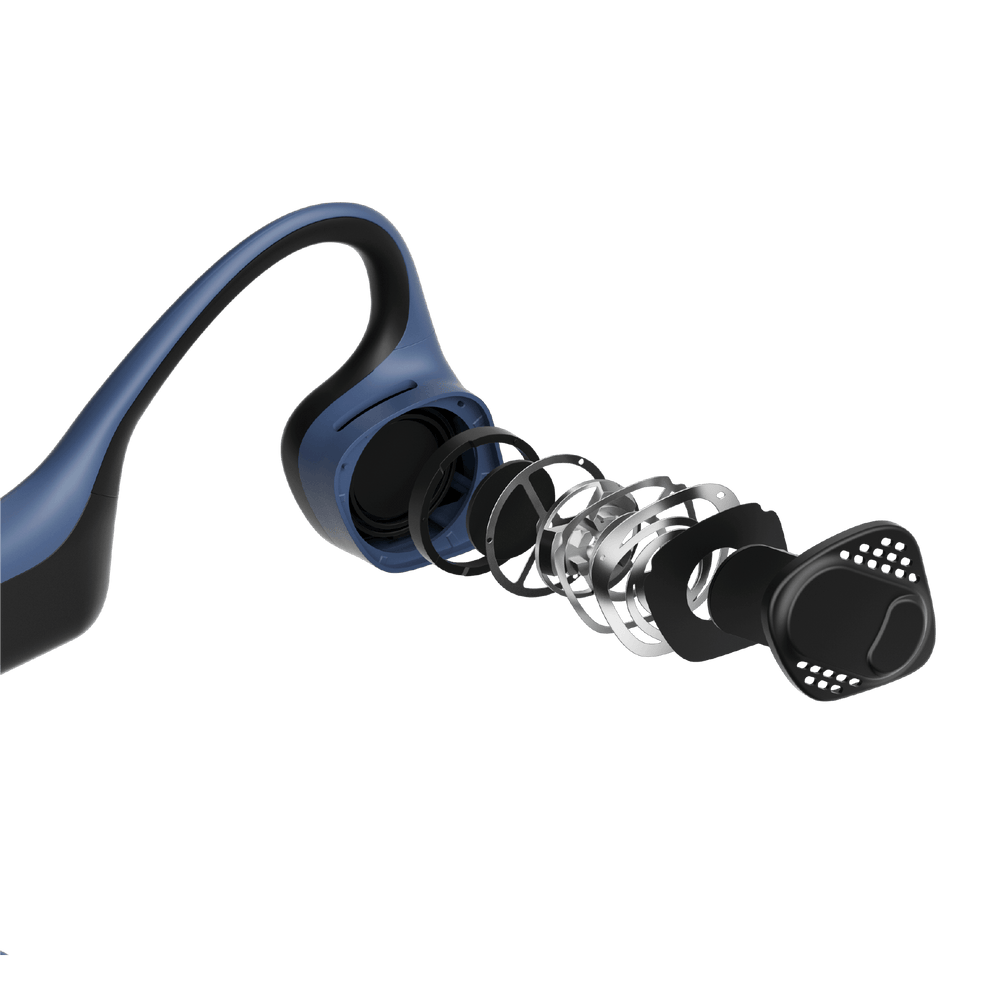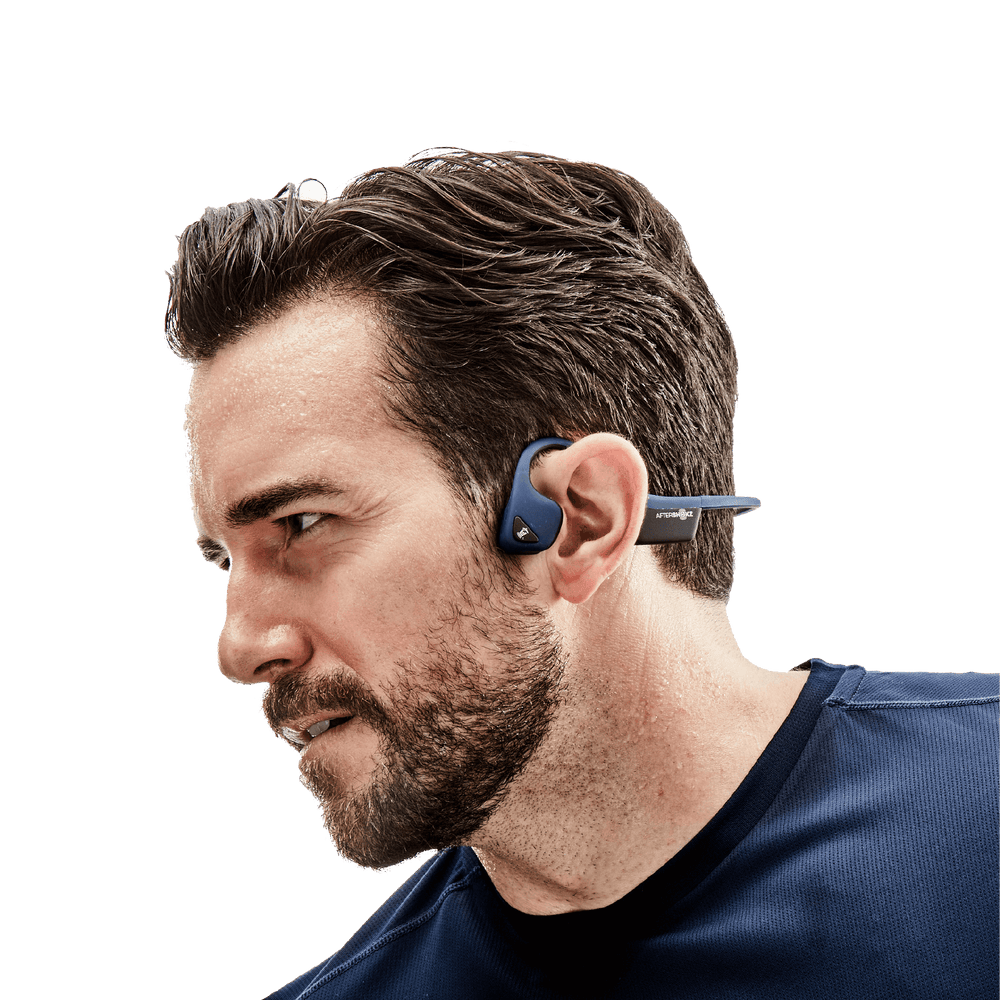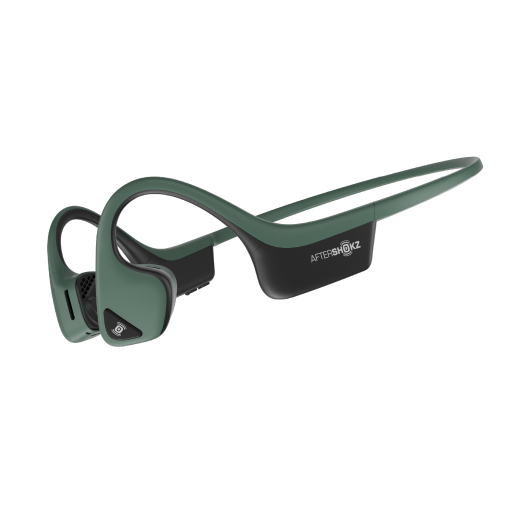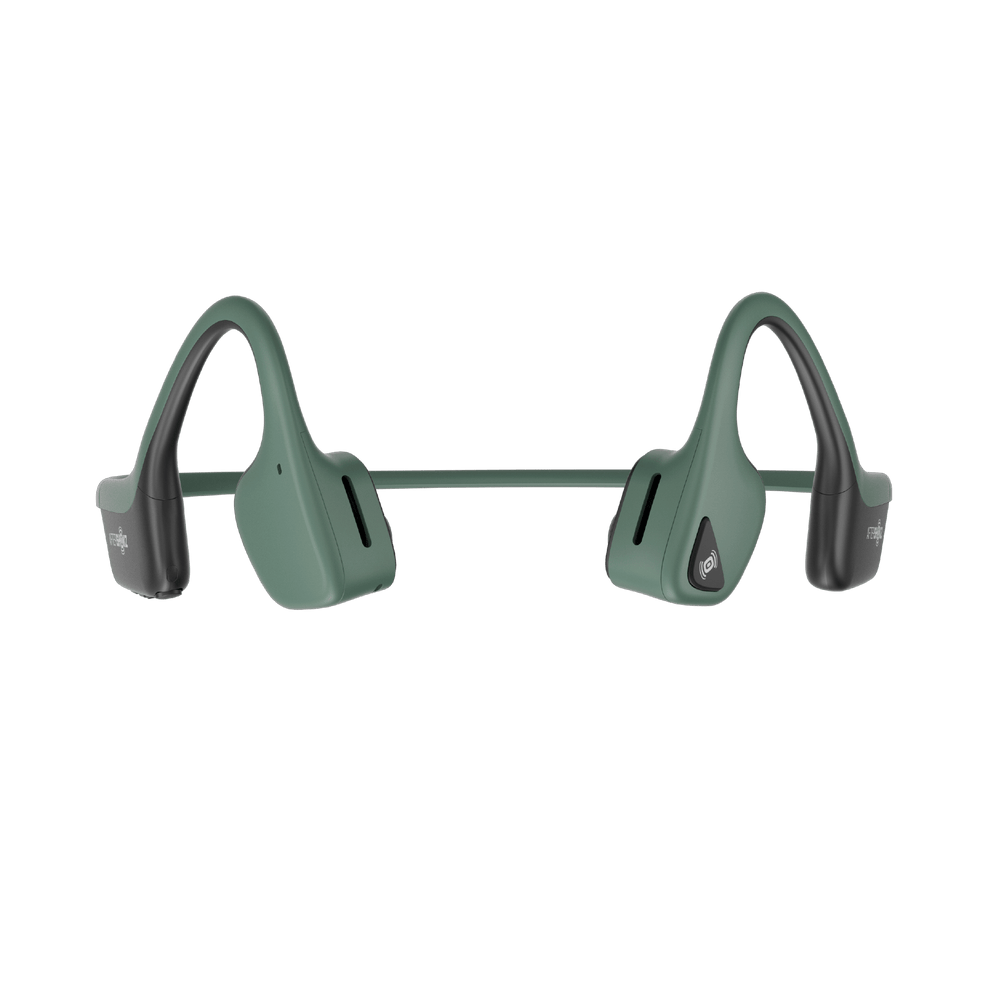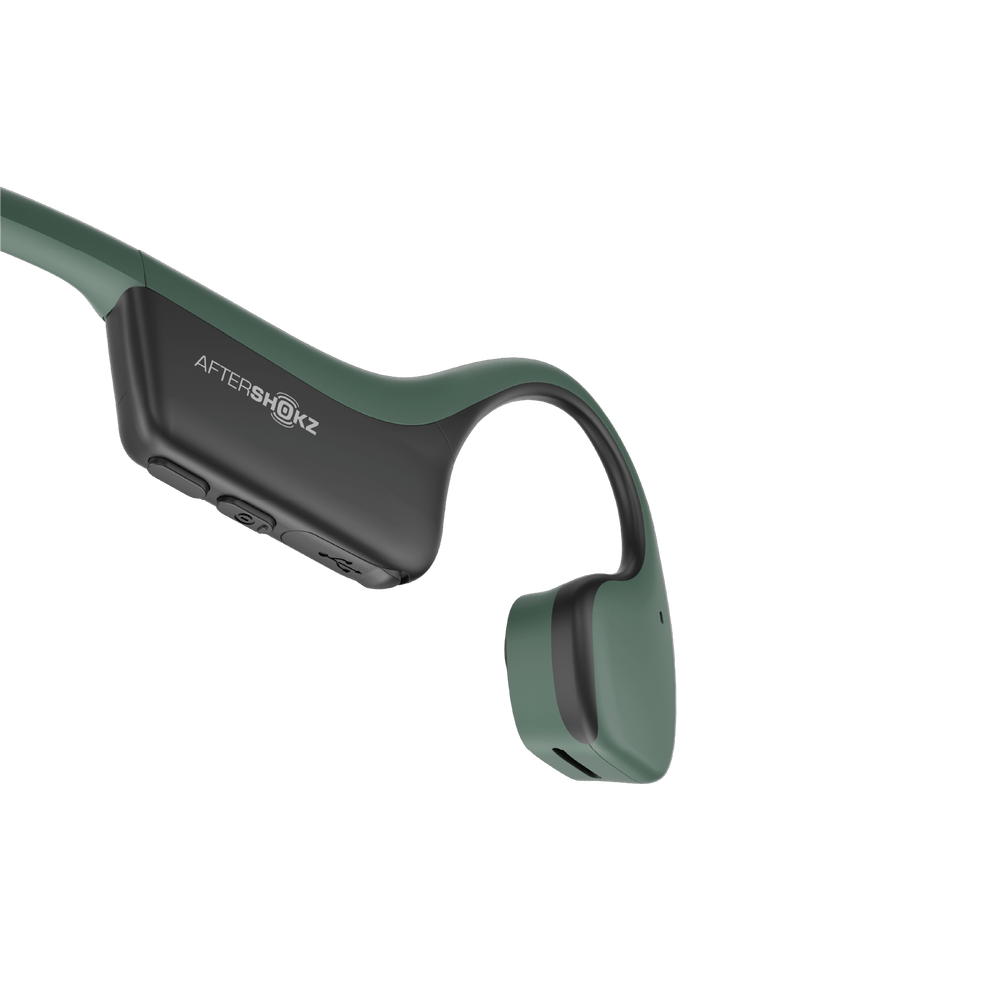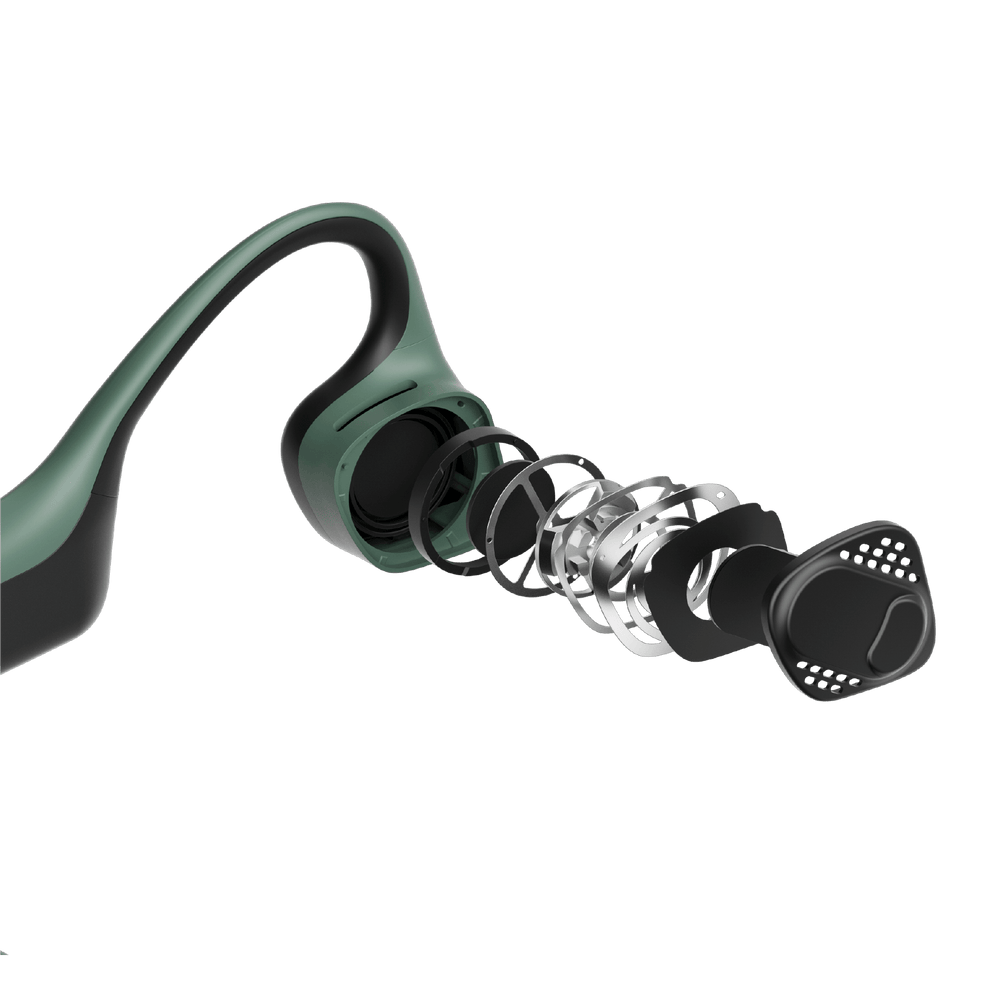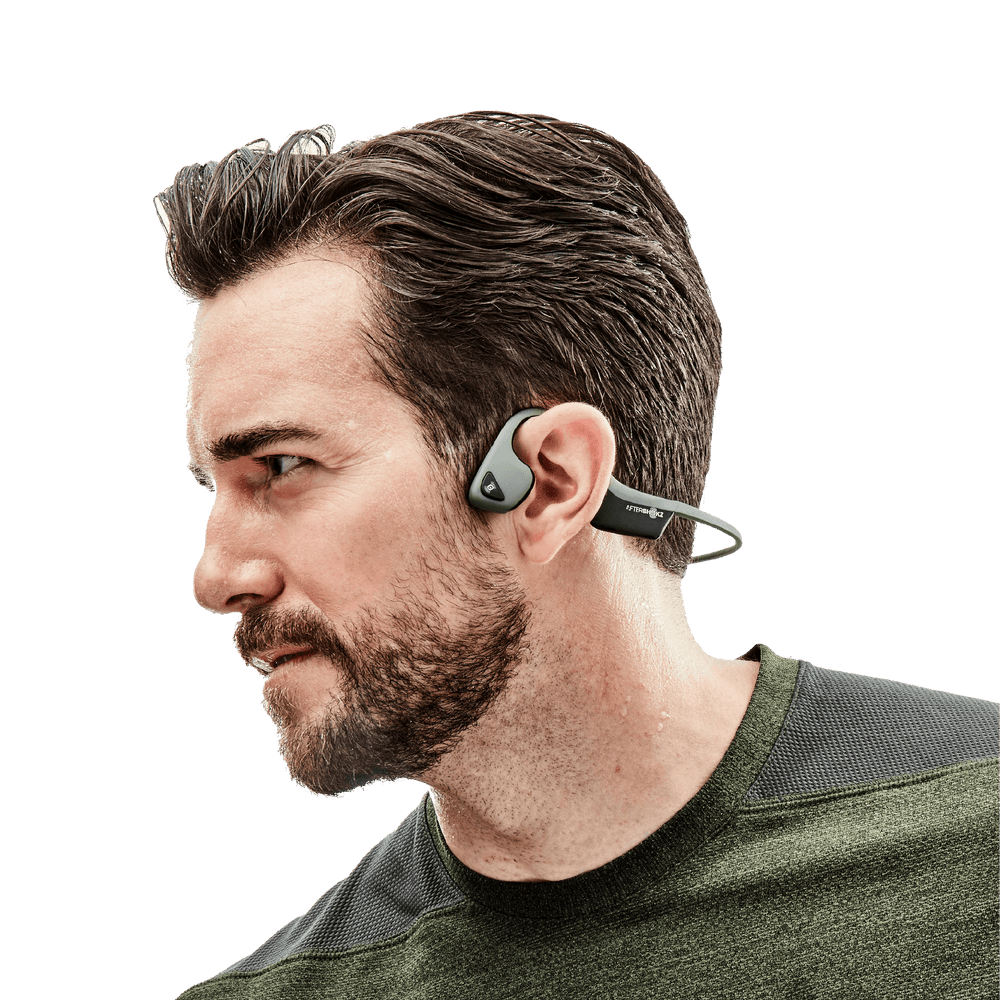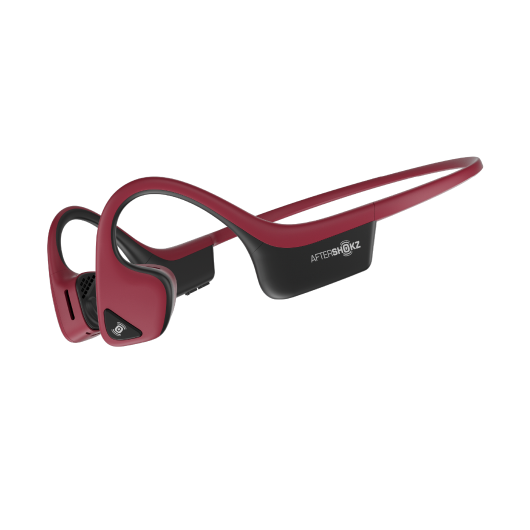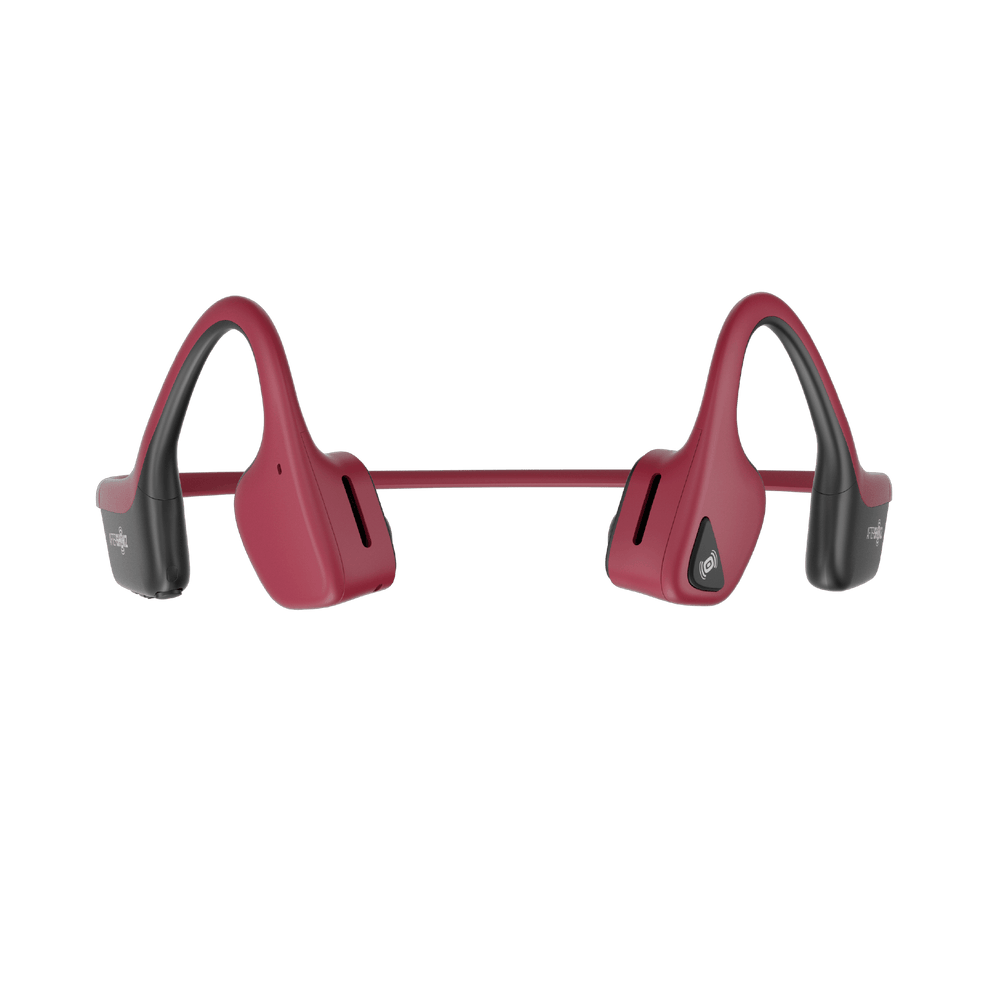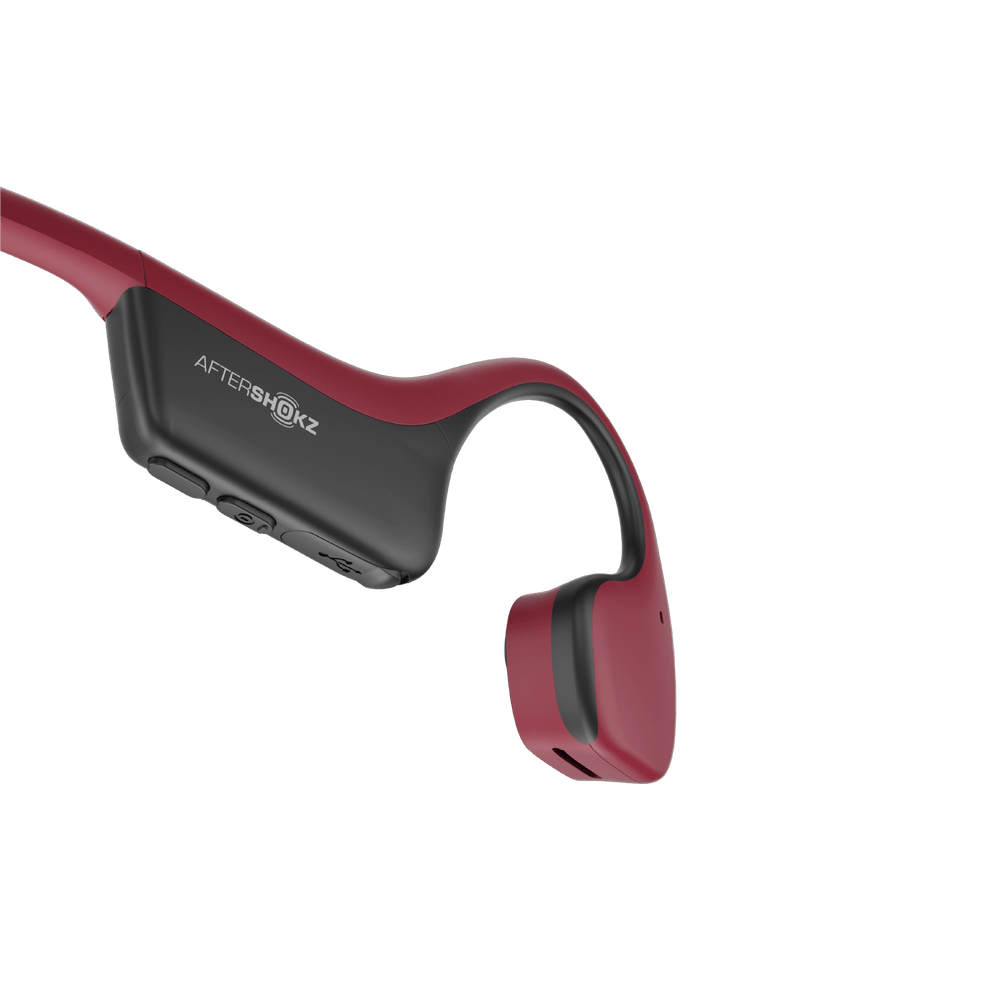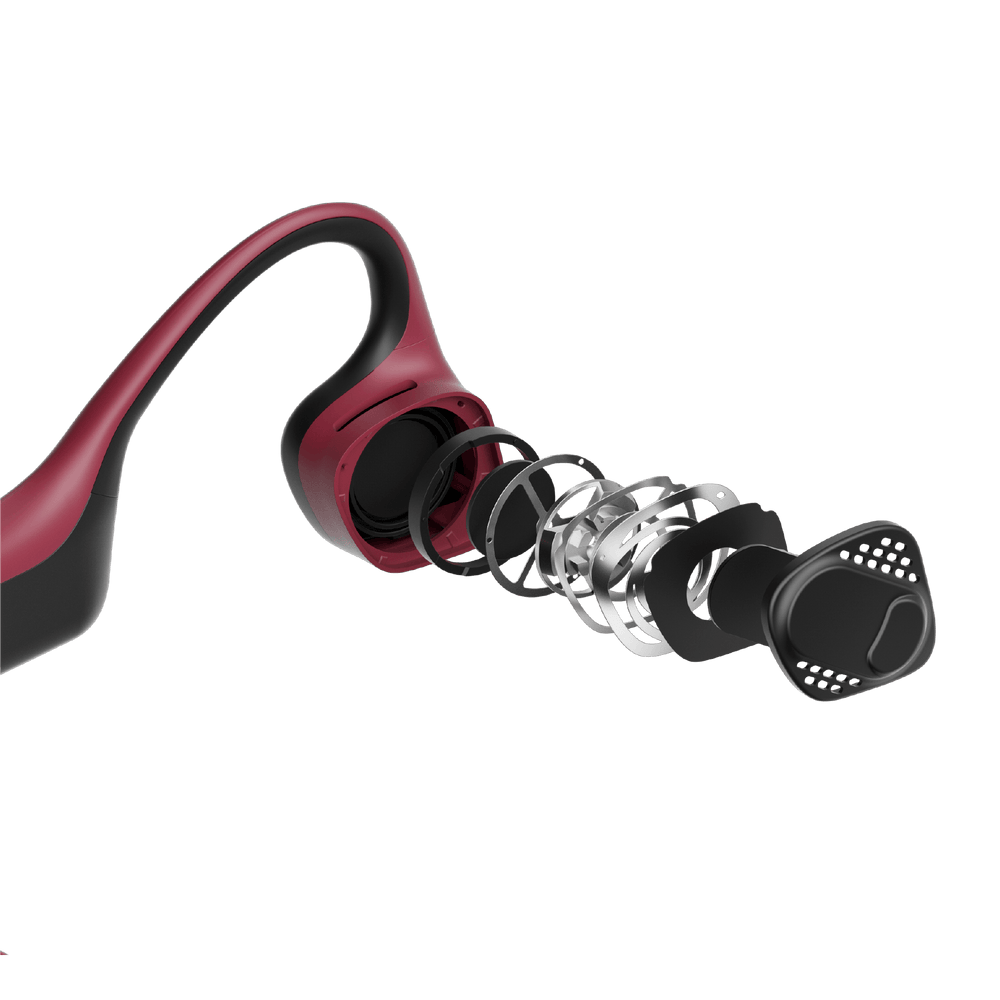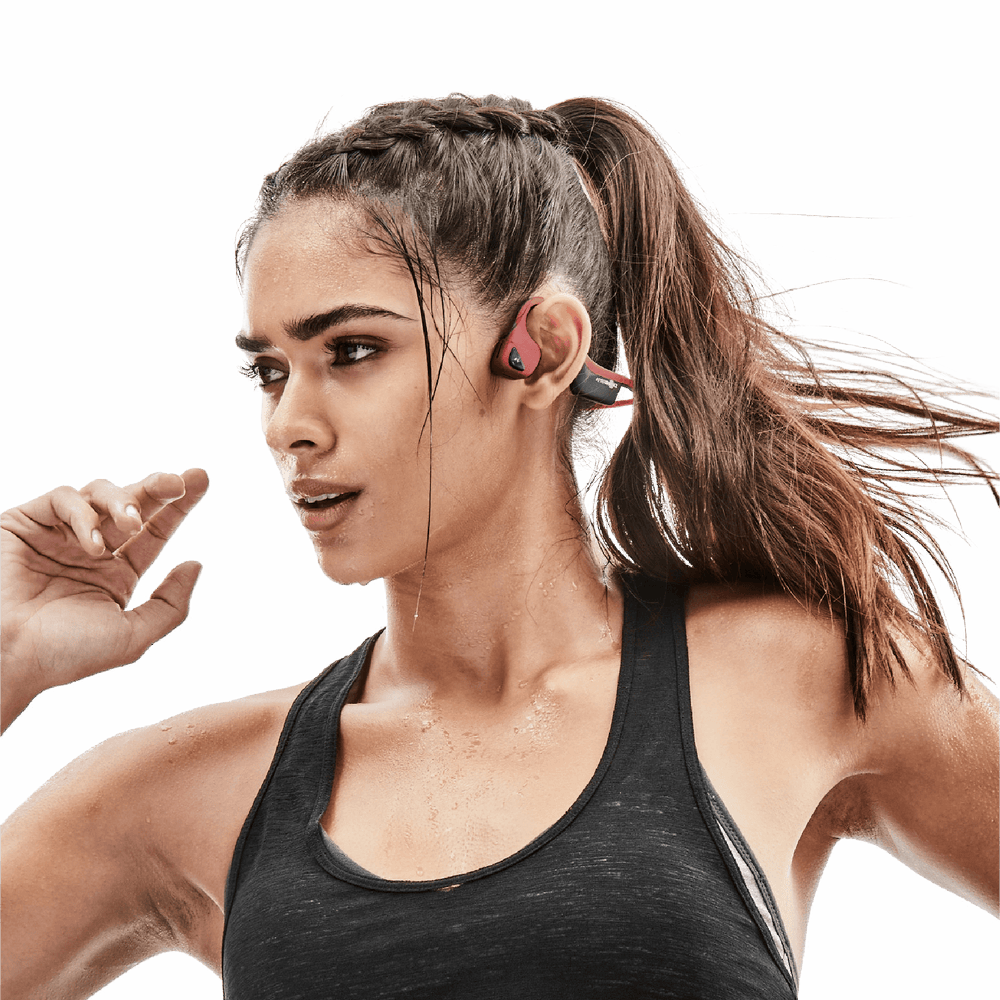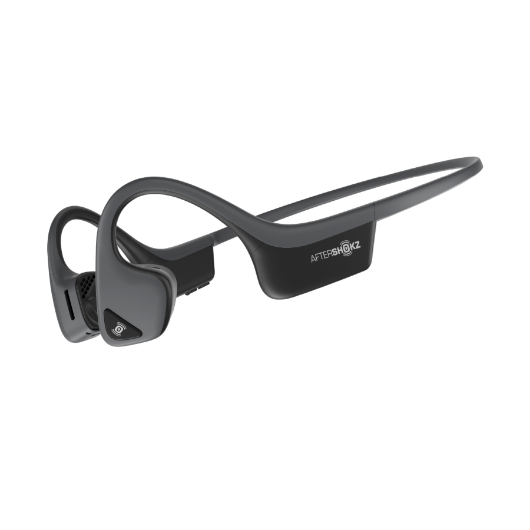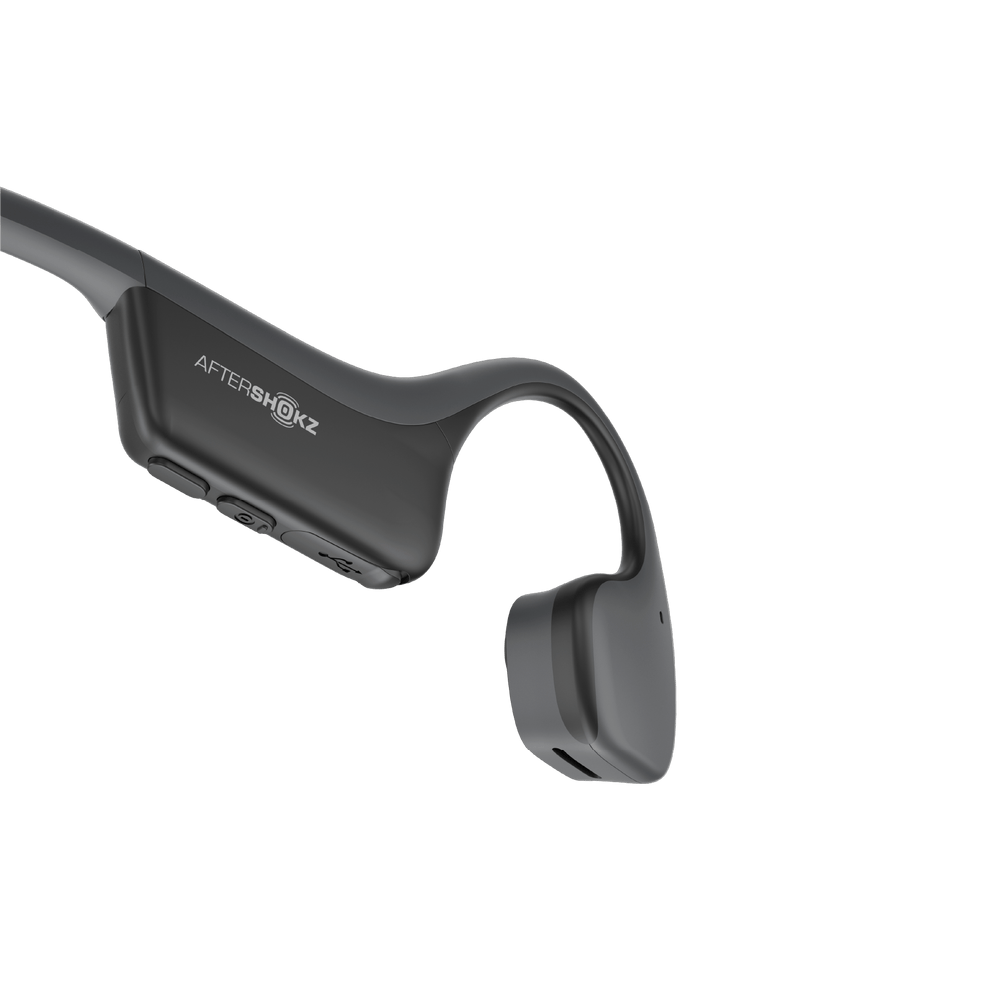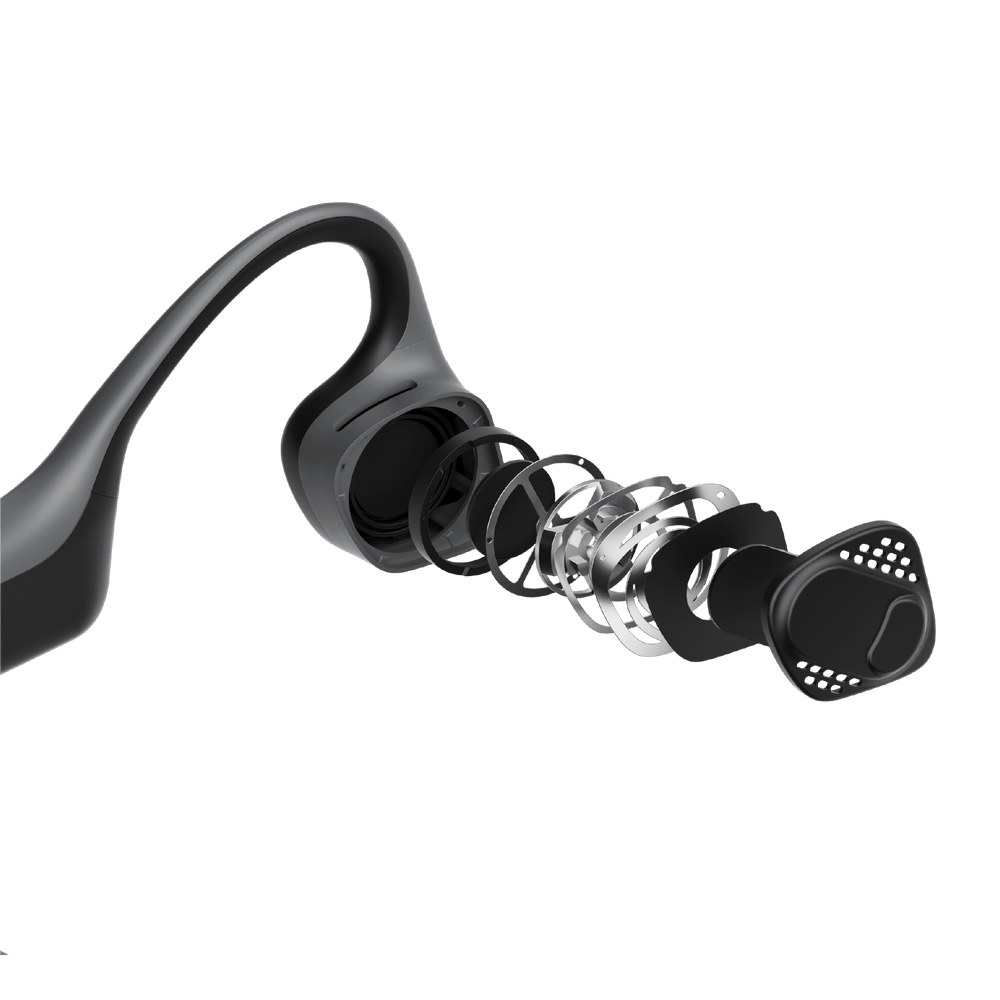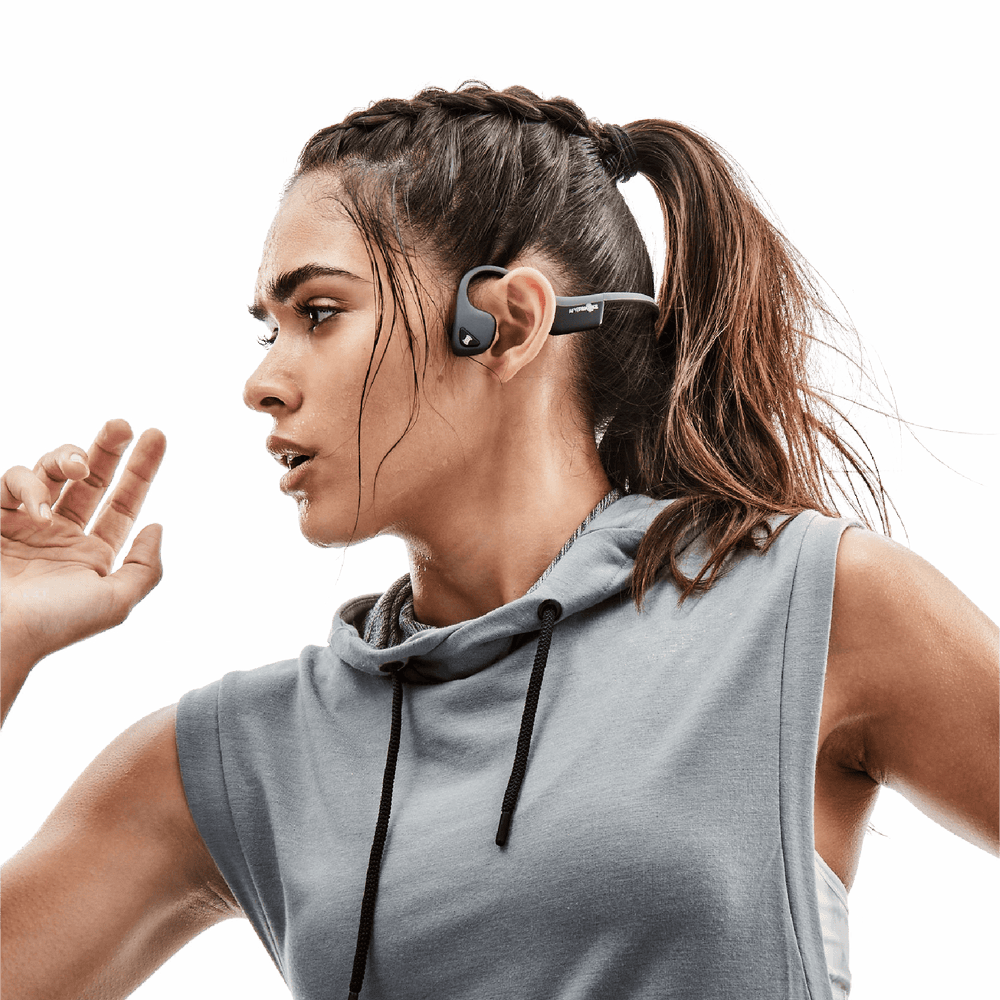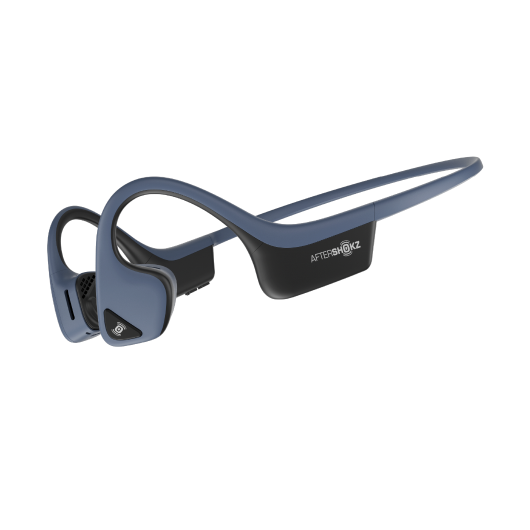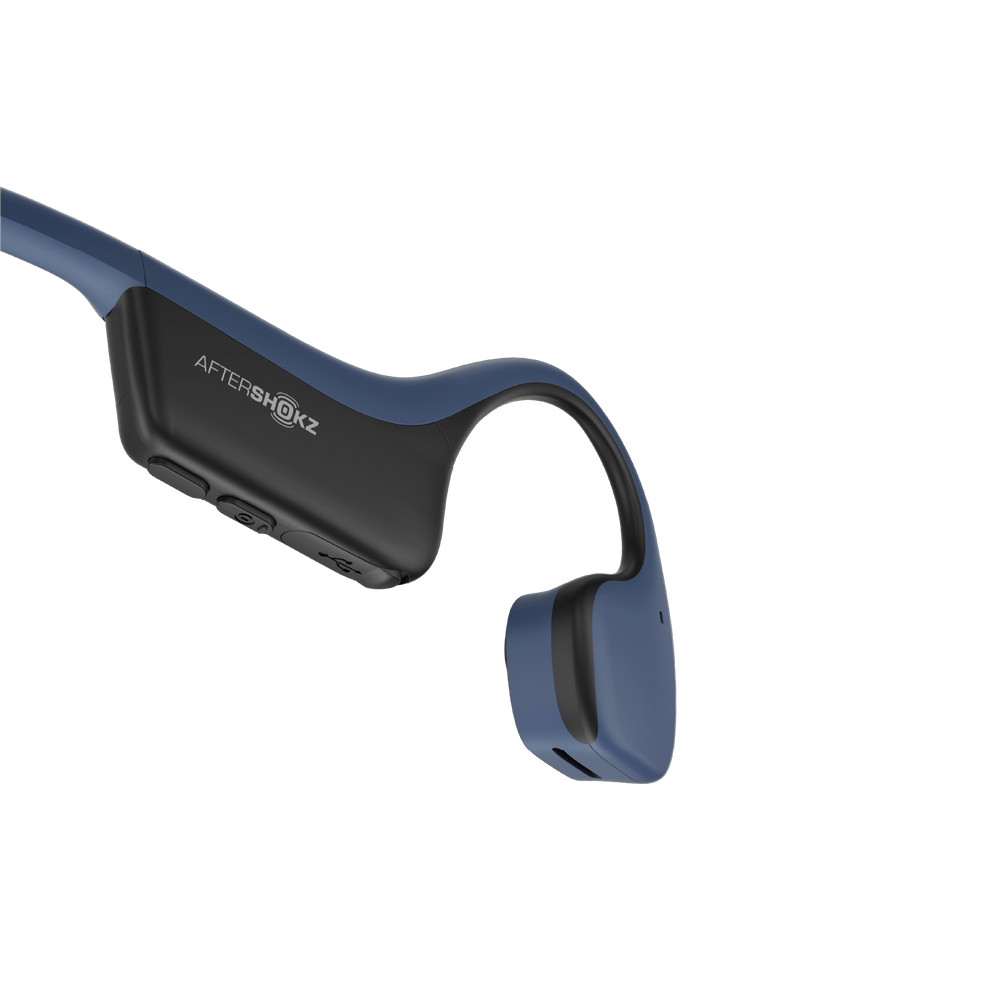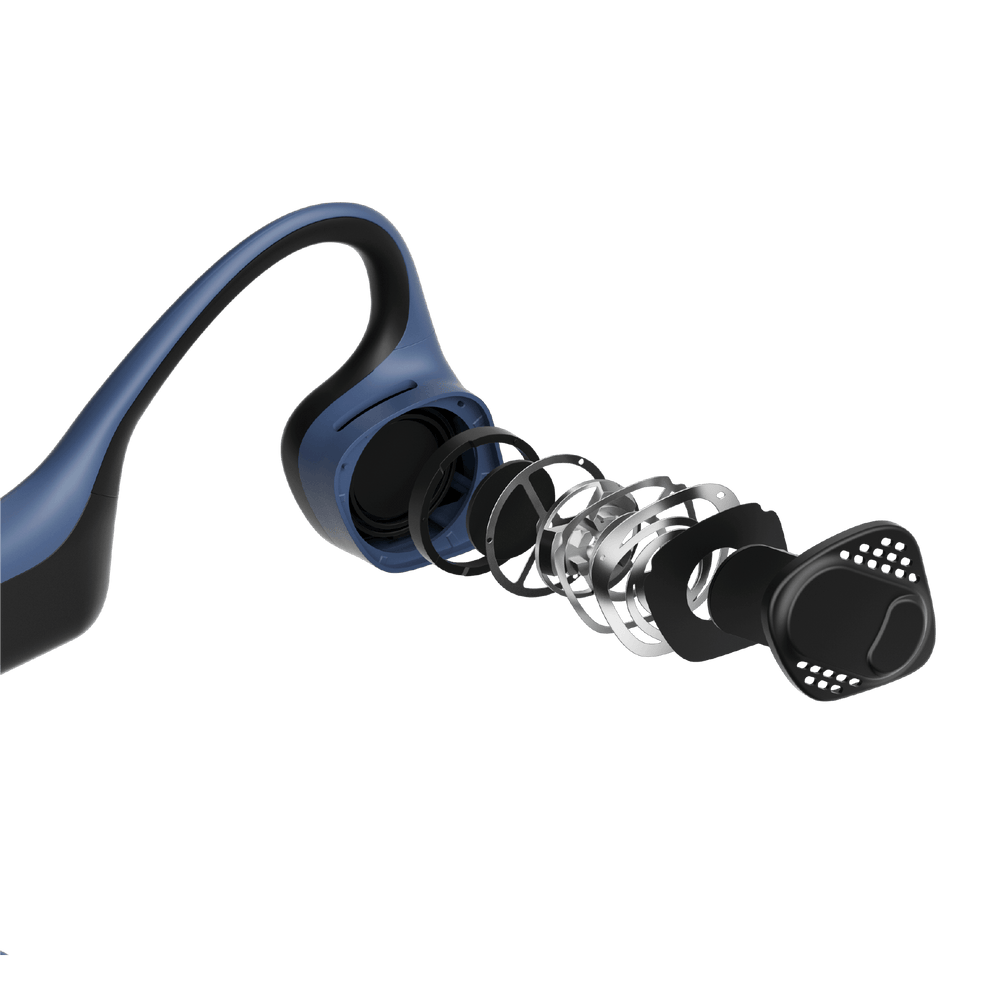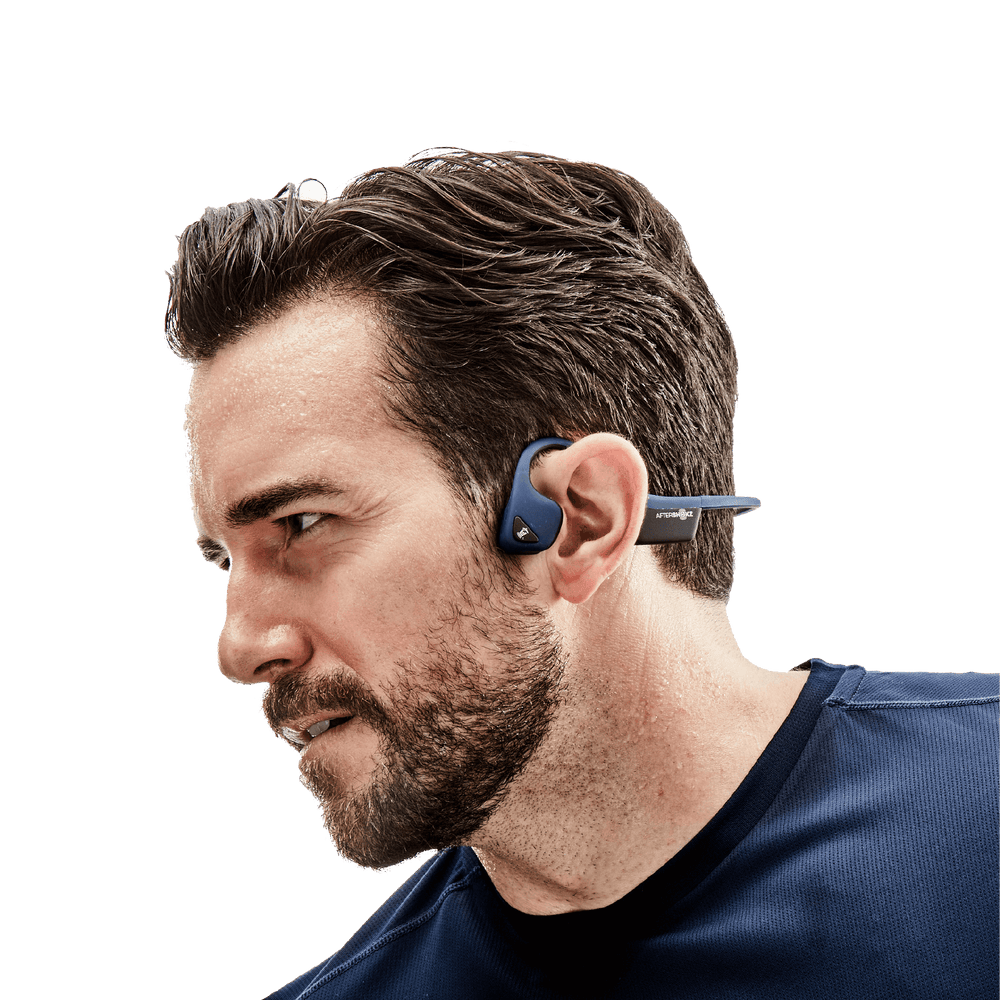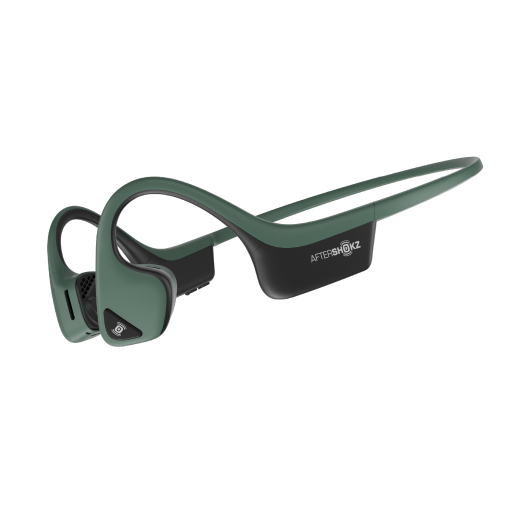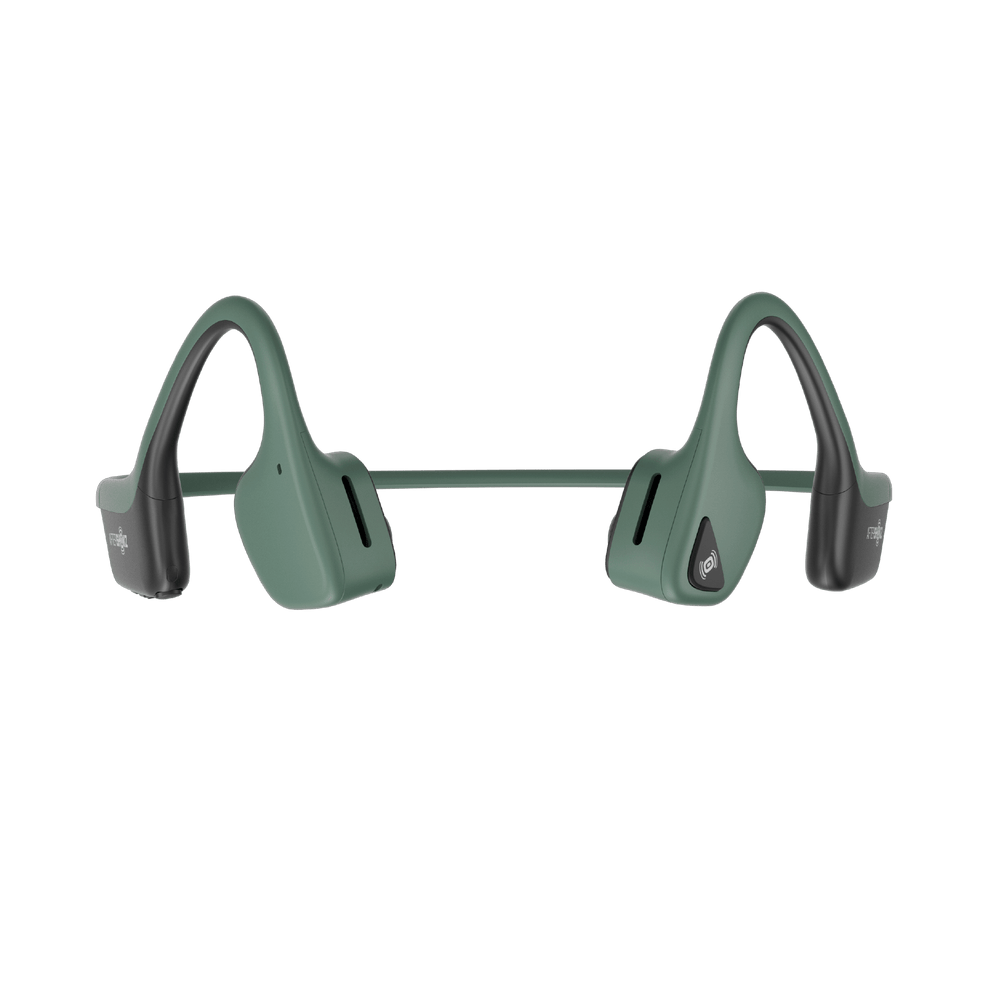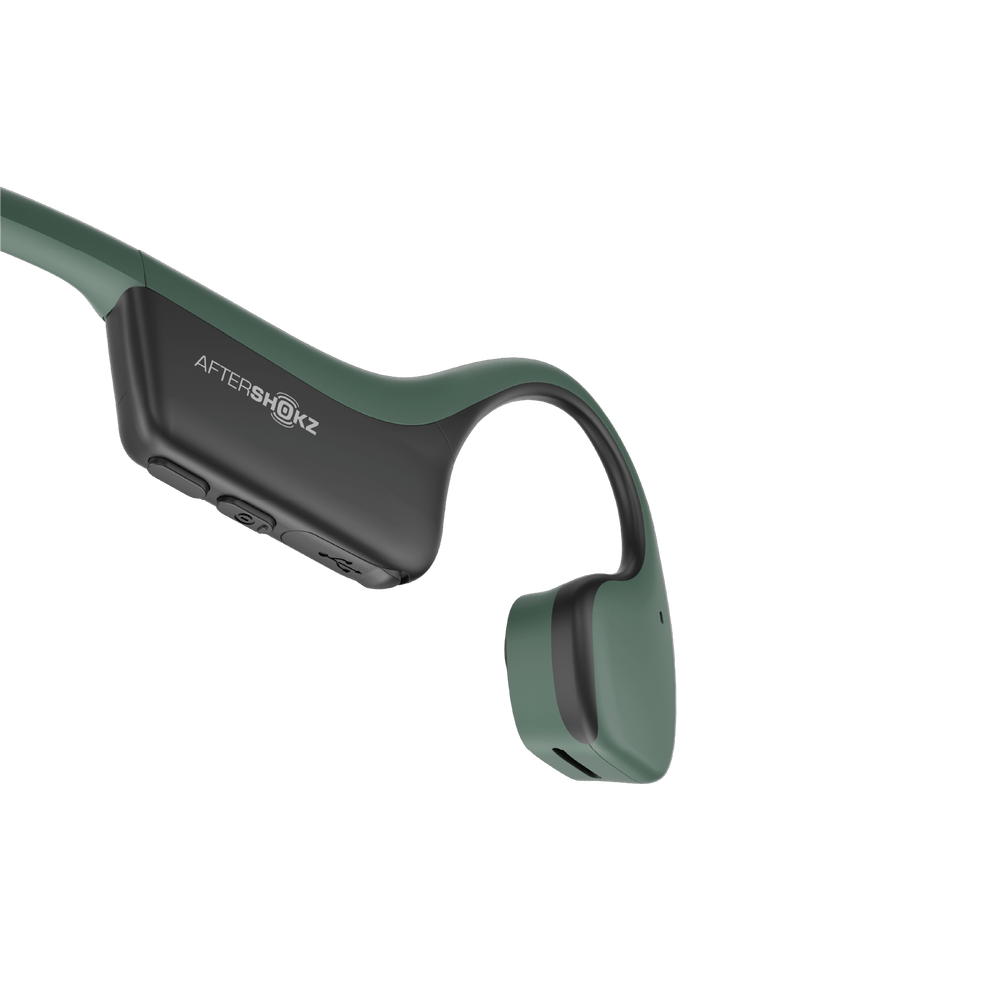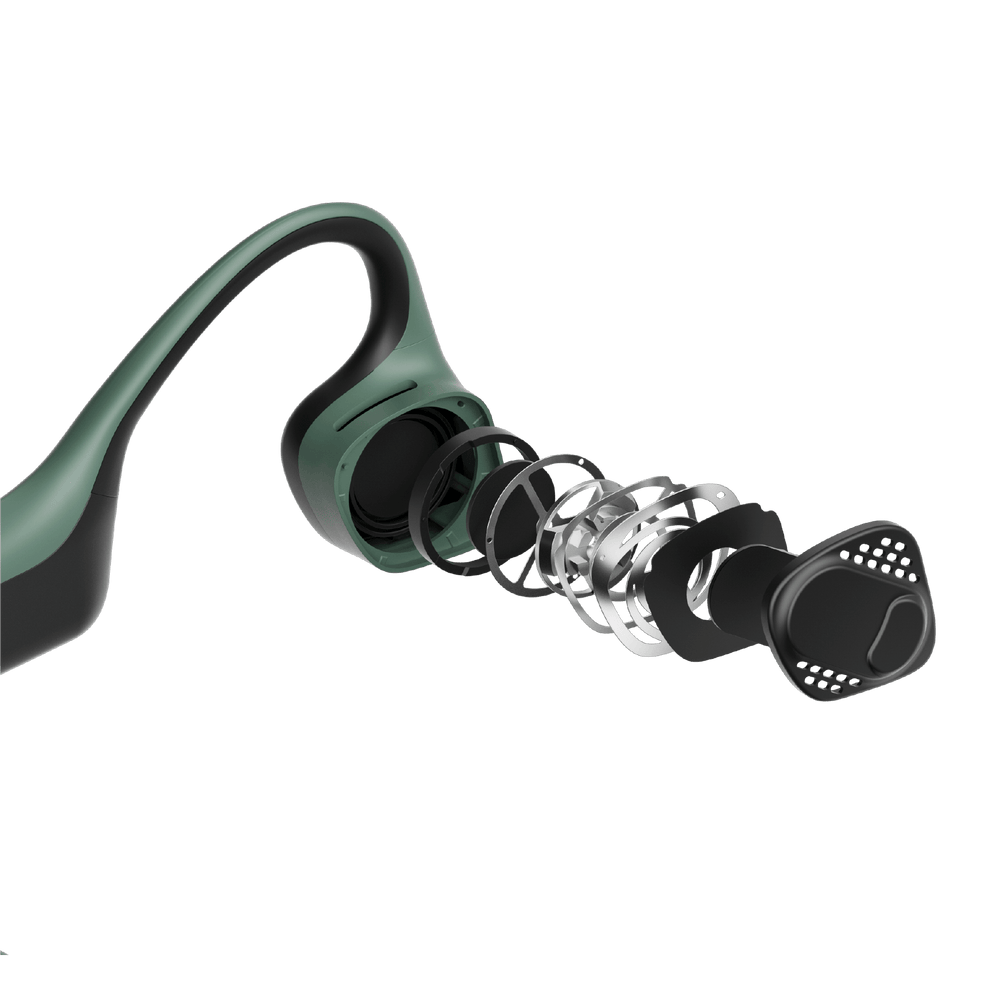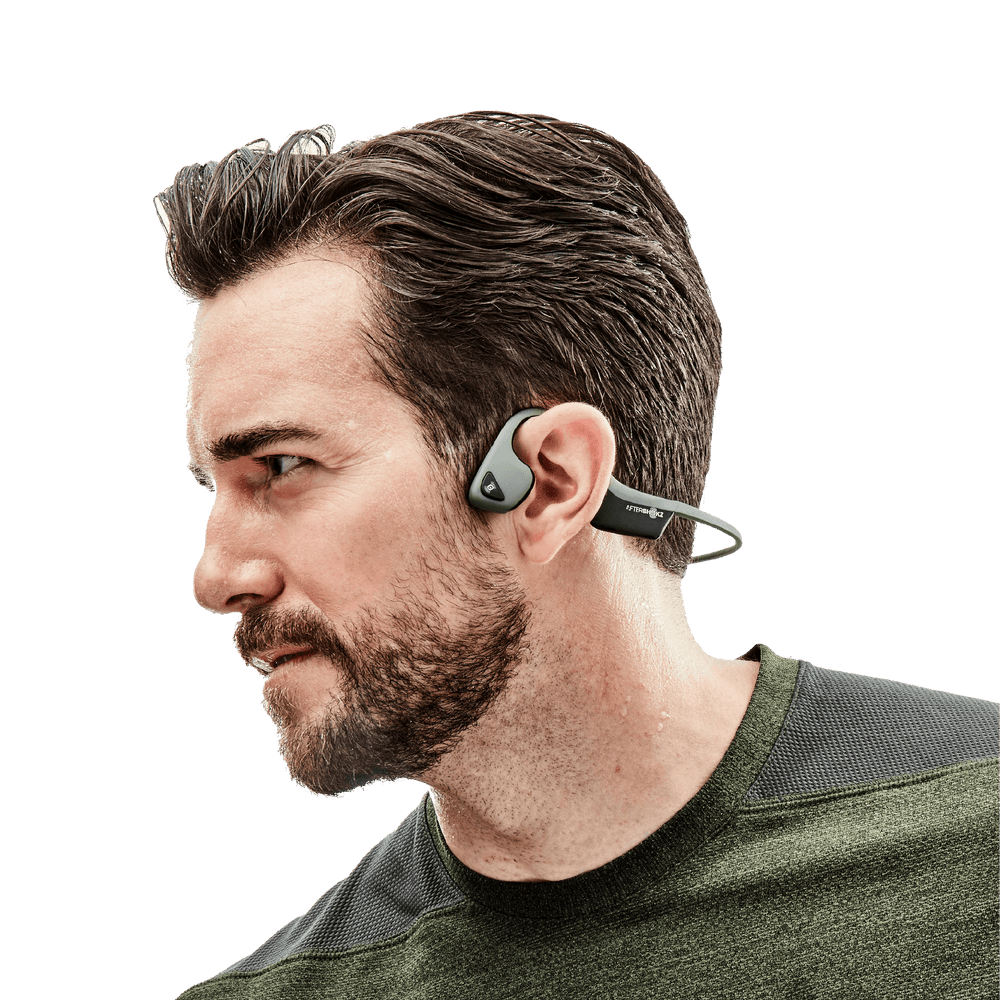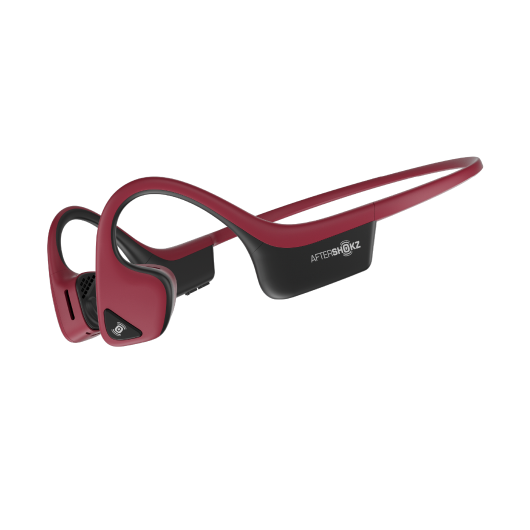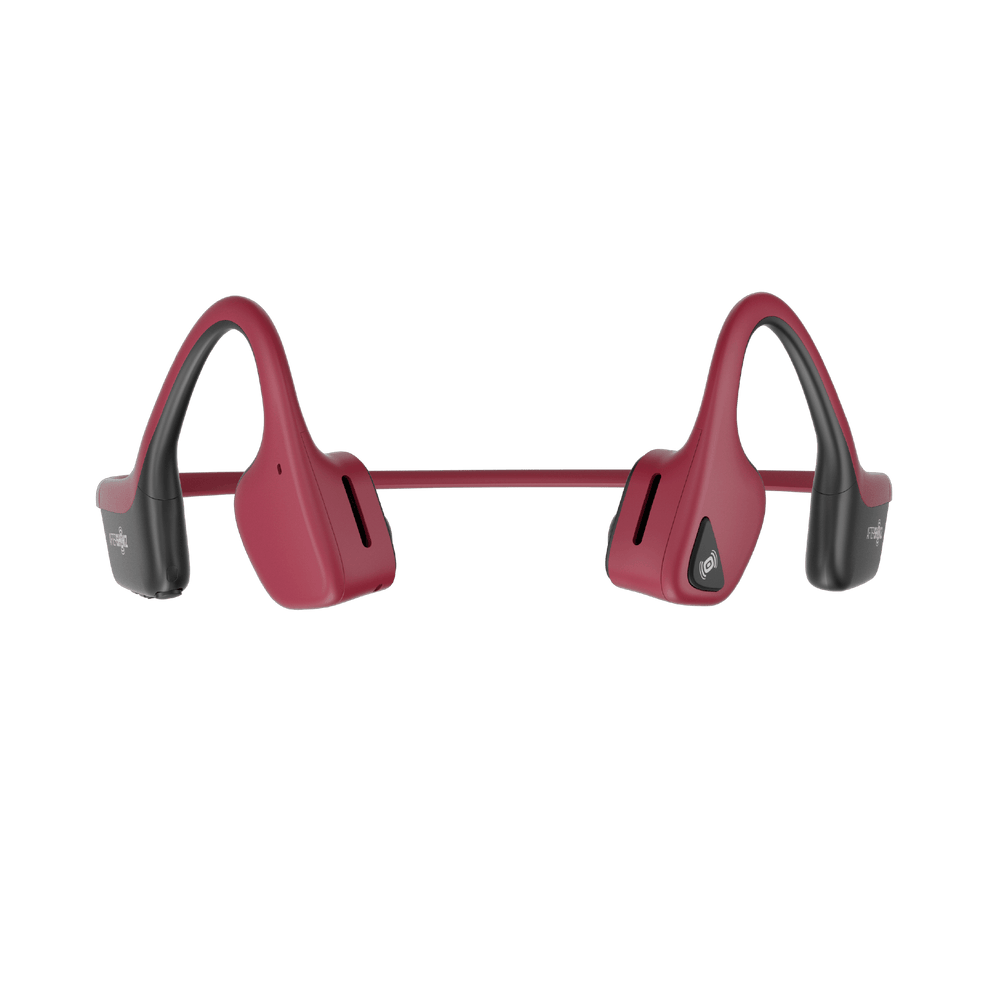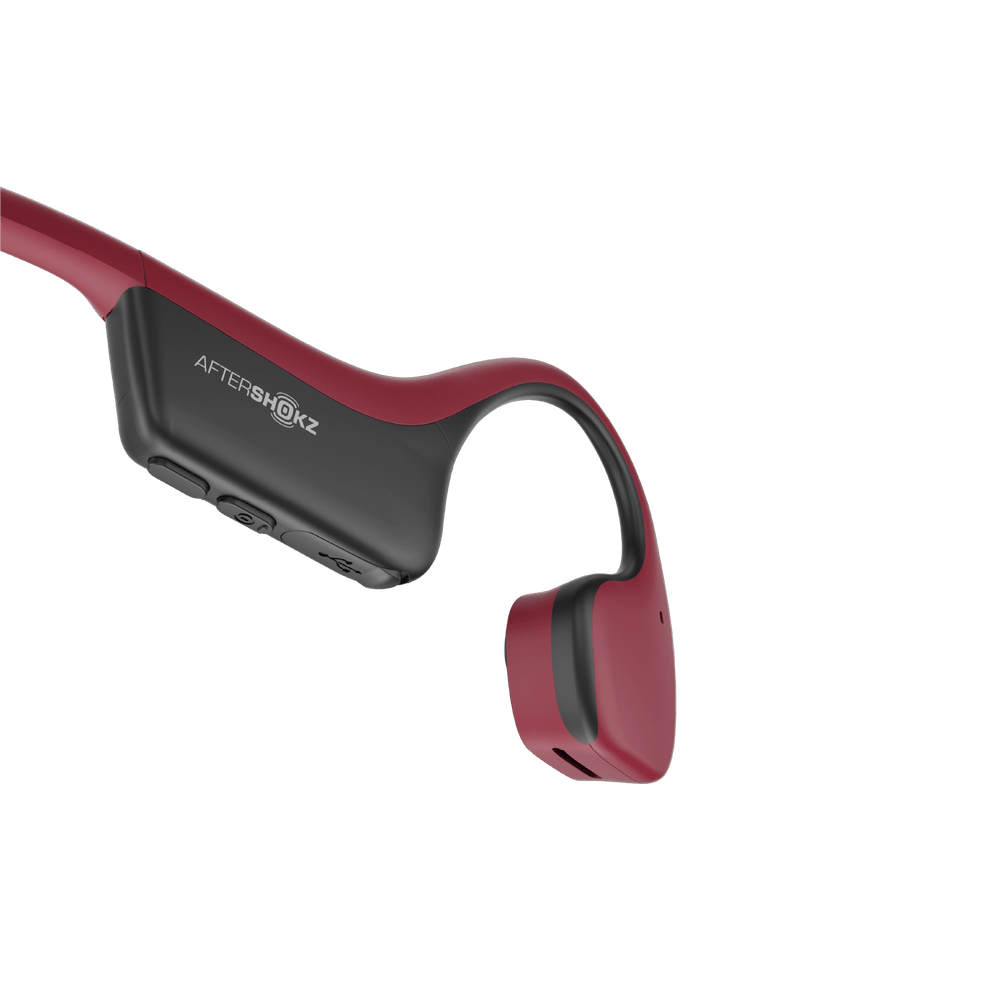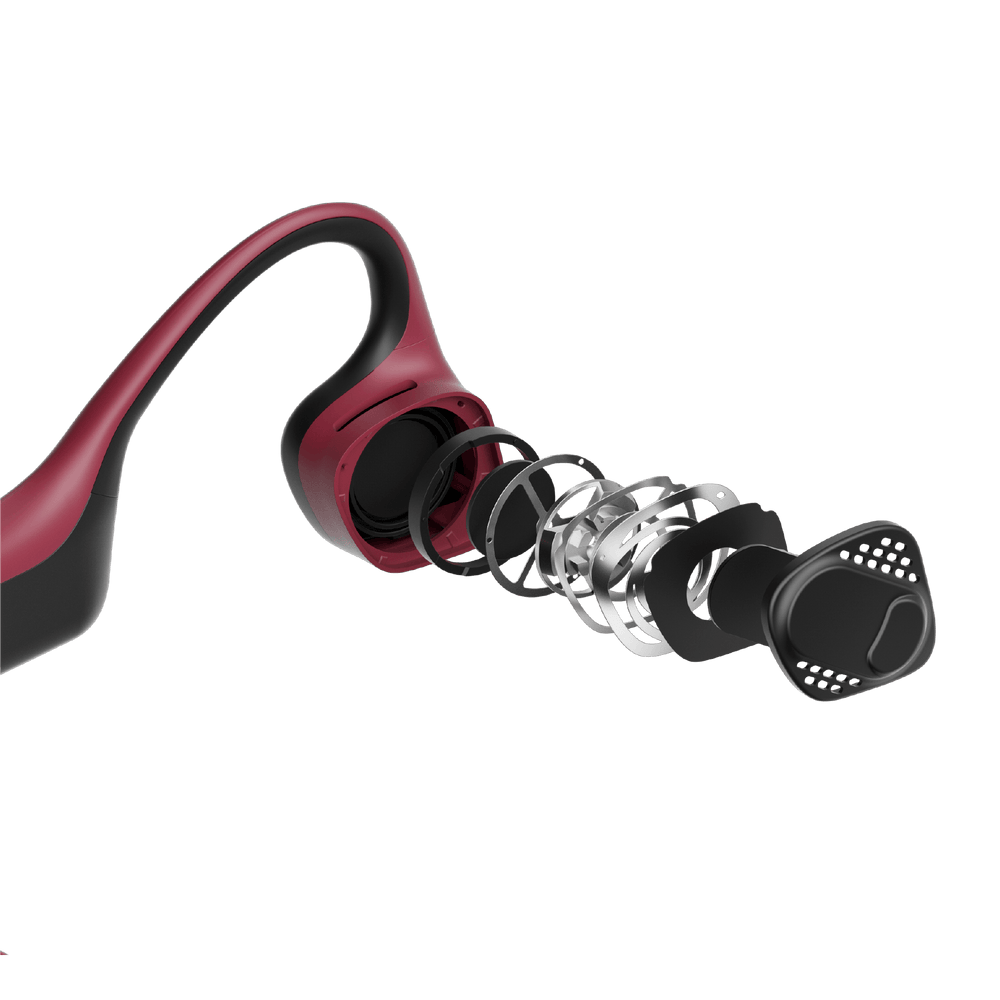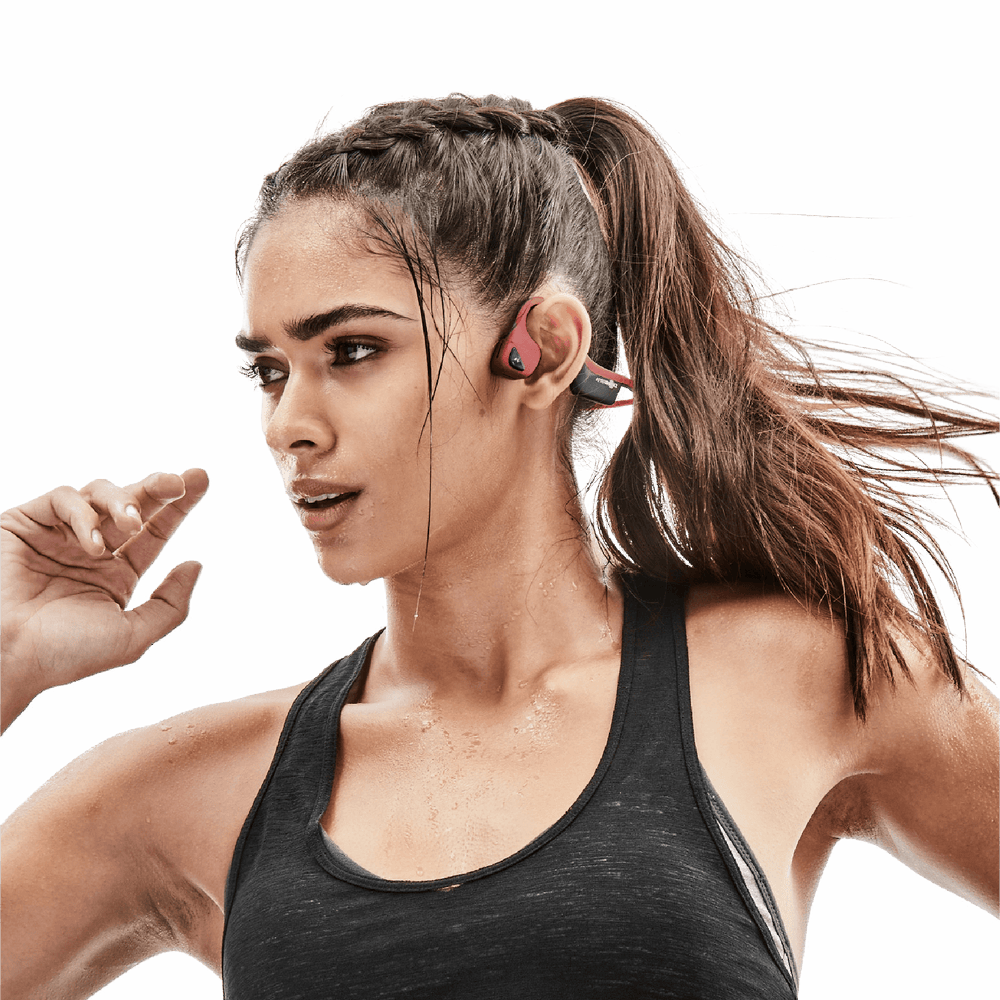 Free 2-3 Business-Day Delivery
LEARN MORE >
24-Month Warranty
You will enjoy a 24-month warranty period from the purchased date with any products here
Free 2-3 Business-Day Delivery
Orders will be dispatched within 2 business days. The parcel will arrive at your address in 48 hours once shipping out.
30 Days Return & Refund
30-day return & refund window is available for you if you aren't satisfied with your purchase here for any reason.
Awards for Air
2017 & 2019 Good Design Award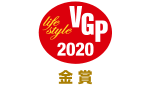 2020 Summer VGP Award
2018 Reddot Award
2018 & 2019 CES Innovation Award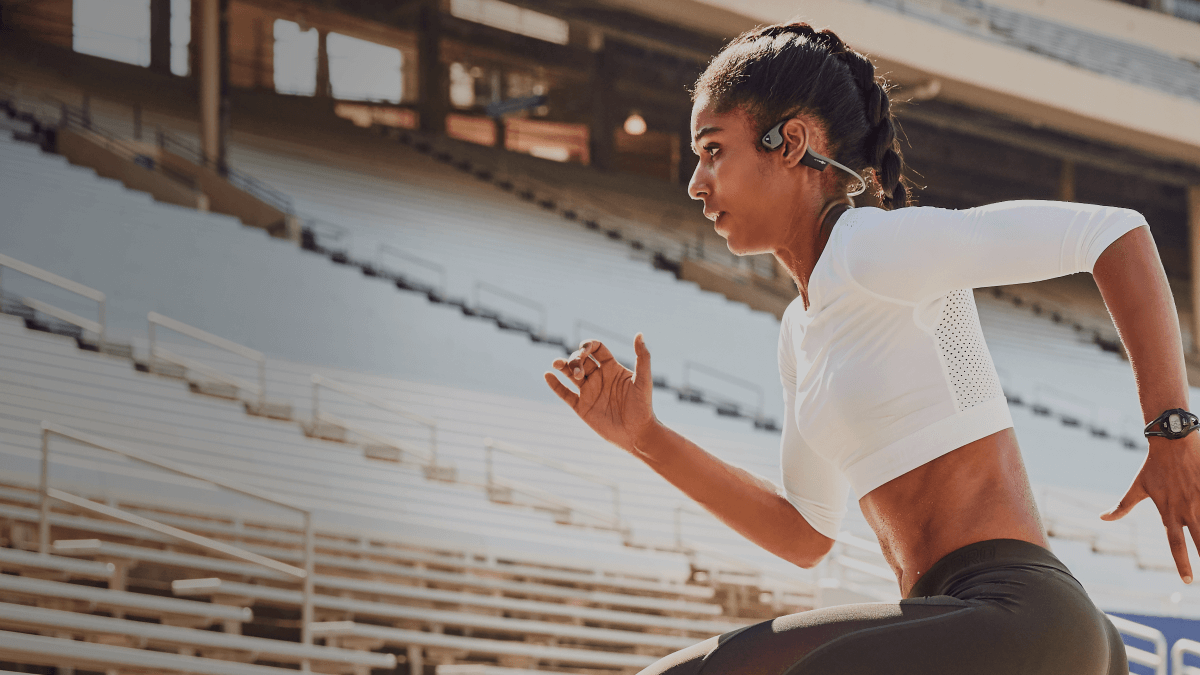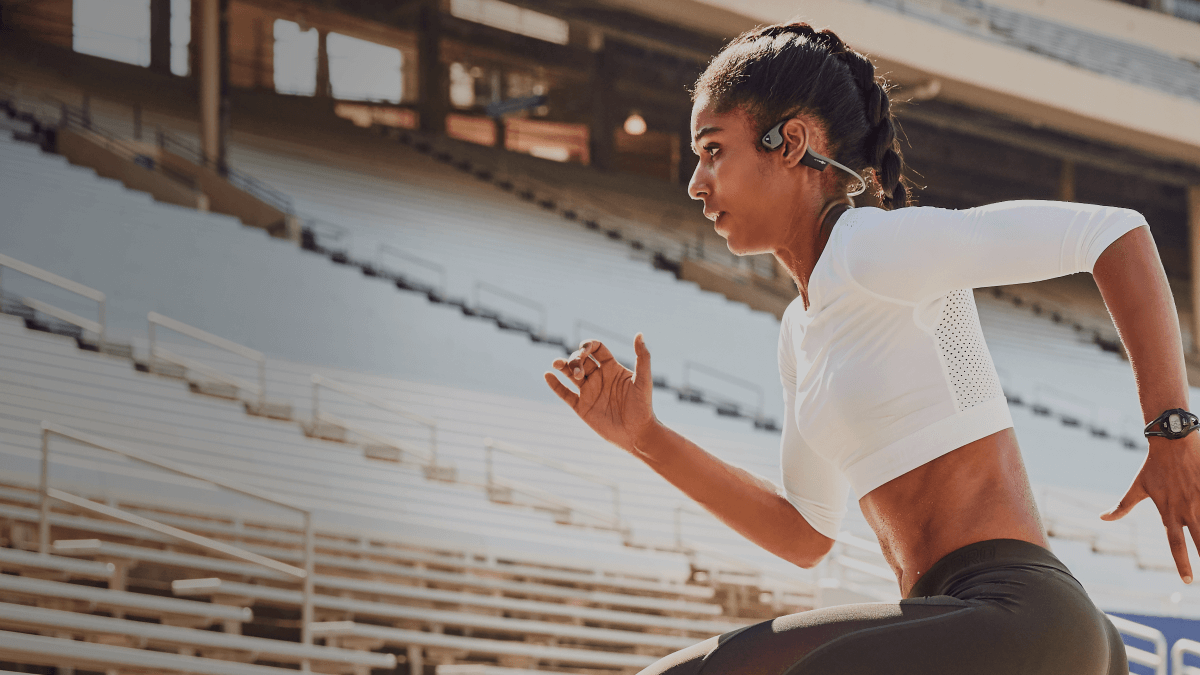 Classic
Bone Conduction
Headphones
For Everyone.
Open-Ear Listening
No wires. No bulk. No limits.
Bone conduction technology leaves ears open to ambient sounds.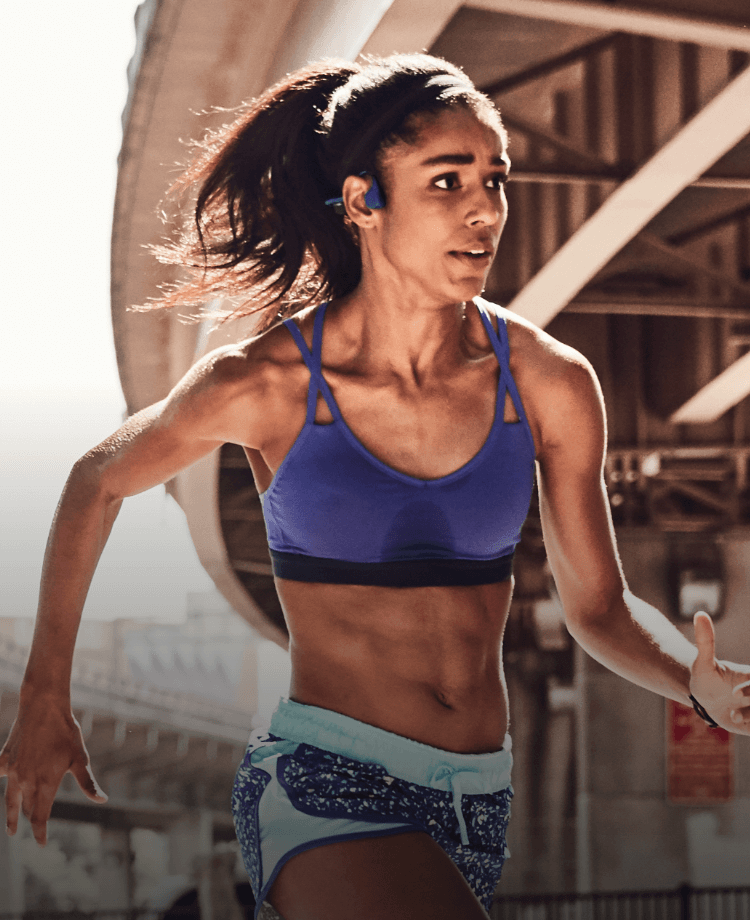 Bone Conduction
Technology
With over 300 patents worldwide, our bone conduction technology delivers wide dynamic stereo sound through the cheek bone rather than the ear canal.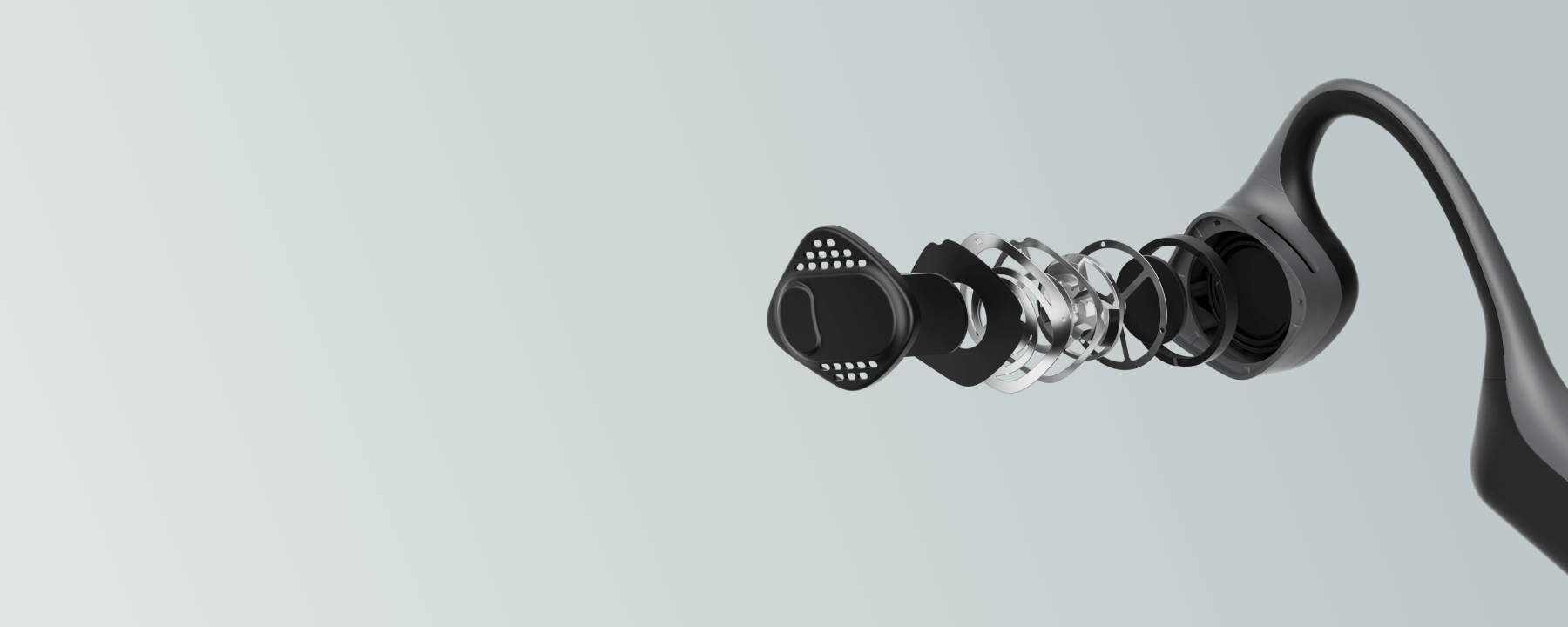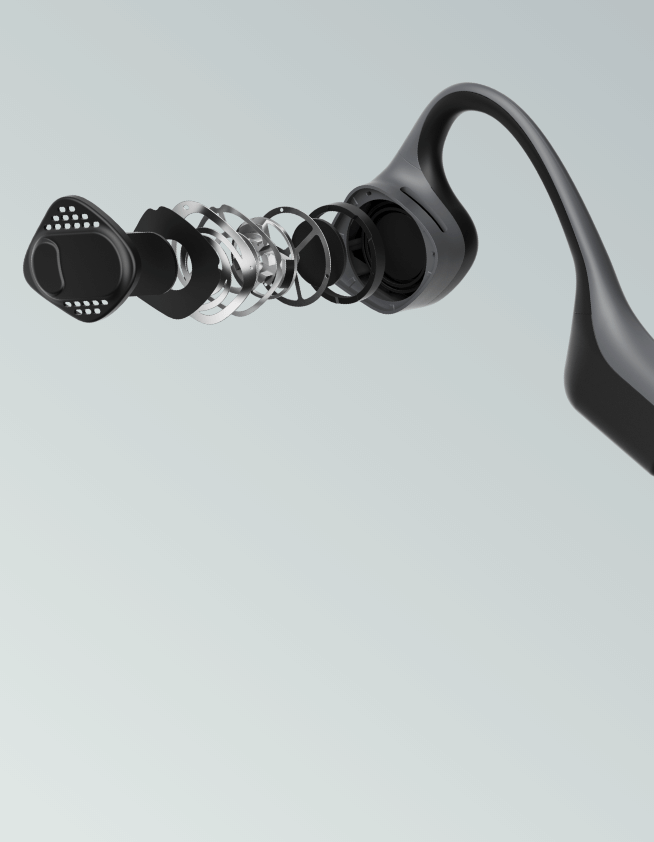 Lightweight Design
Weighing only 30g, it's equal to just the weight of an egg. The lightweight design allows you to experience unnoticeable comfort for all-day listening.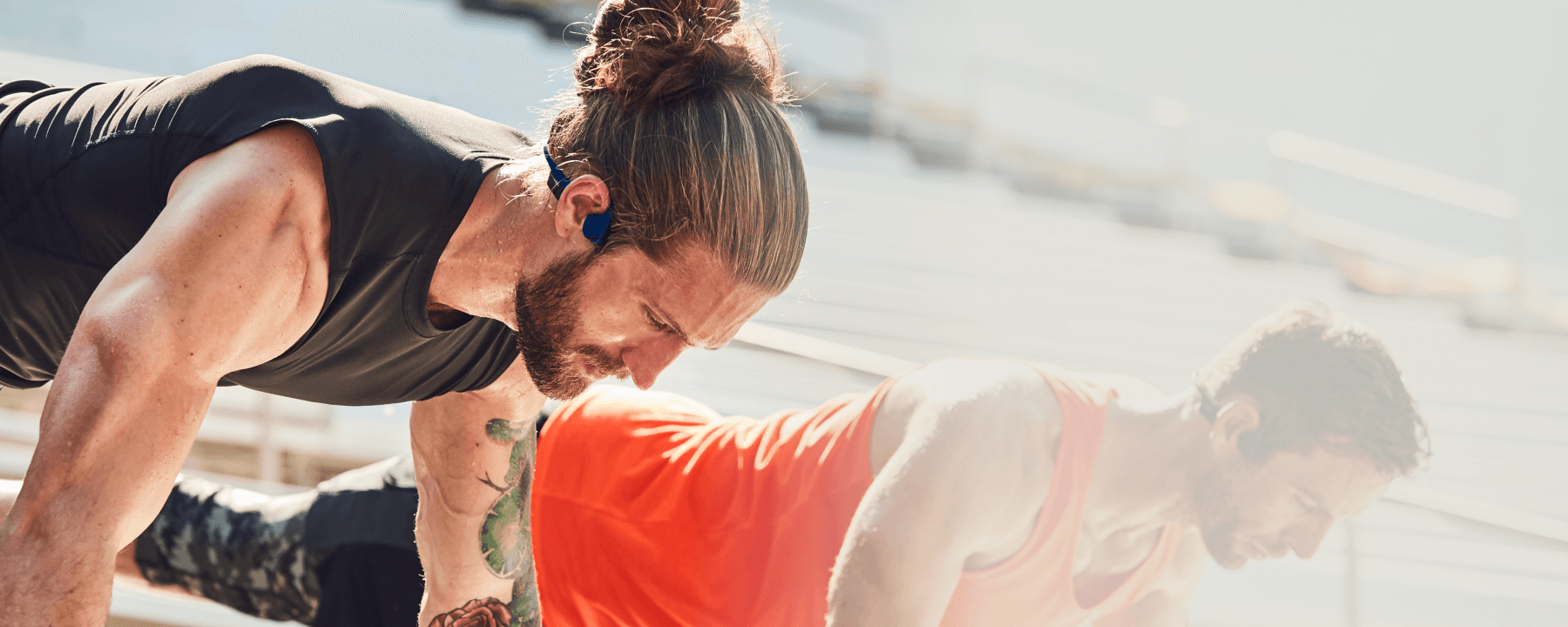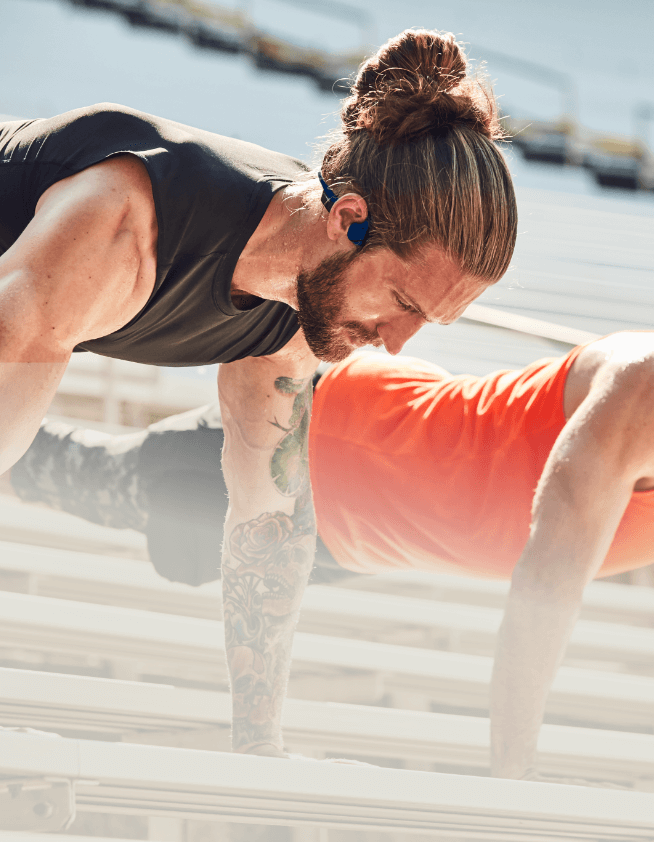 IP55 Sweatproof
Inspired by athletes, these headphones resist sweat, dust and moisture to help you push any limit. Go hard in every element.
*Not recommended for swimming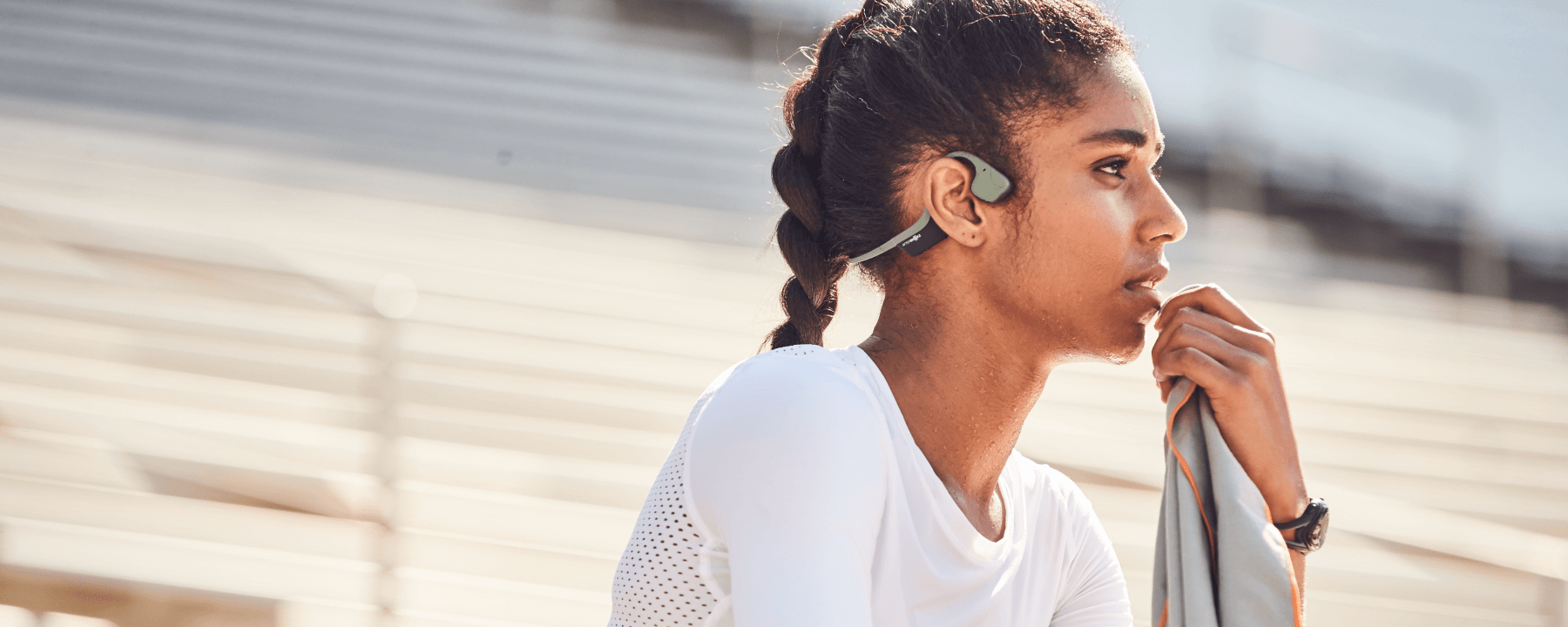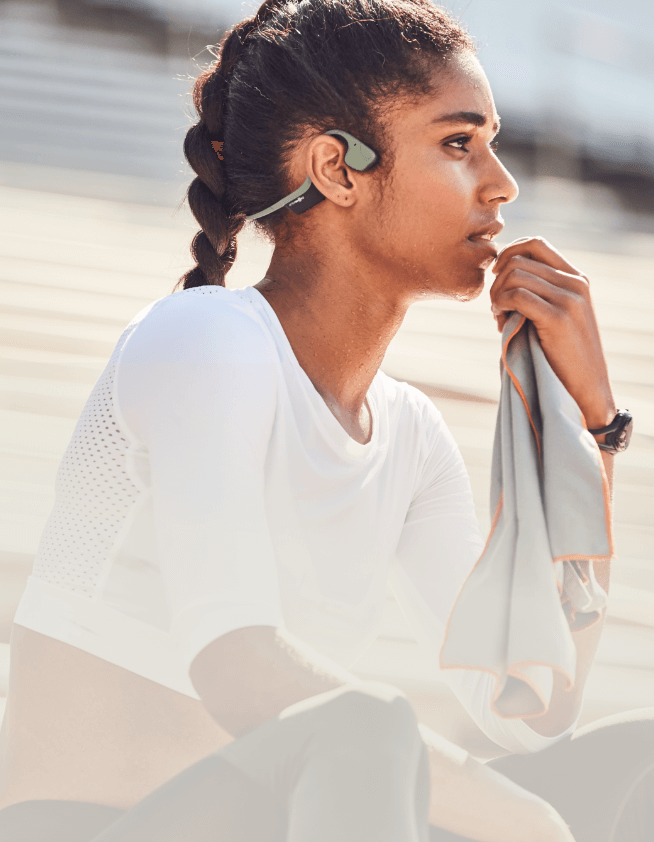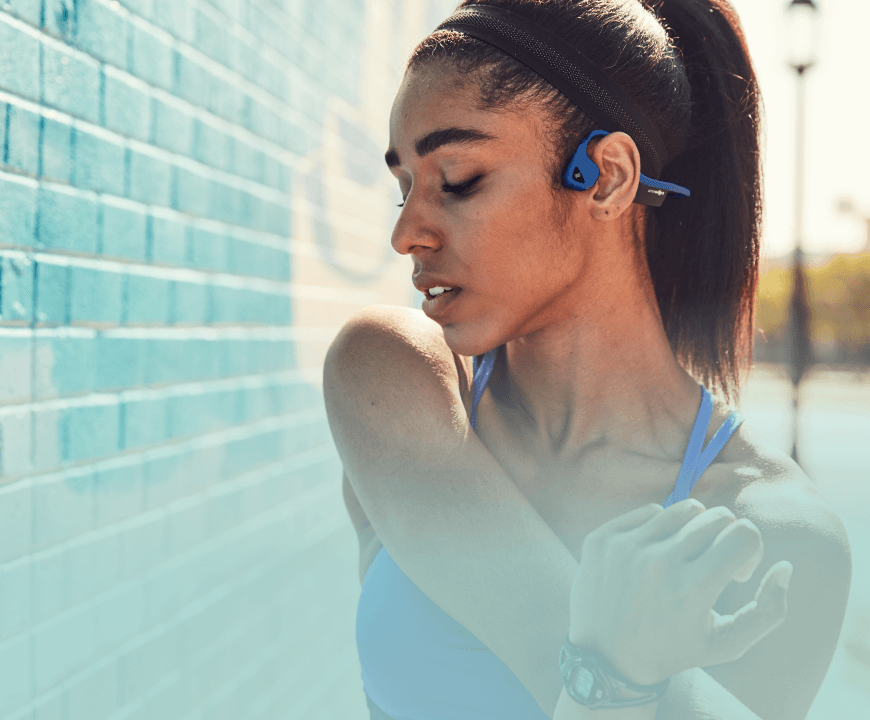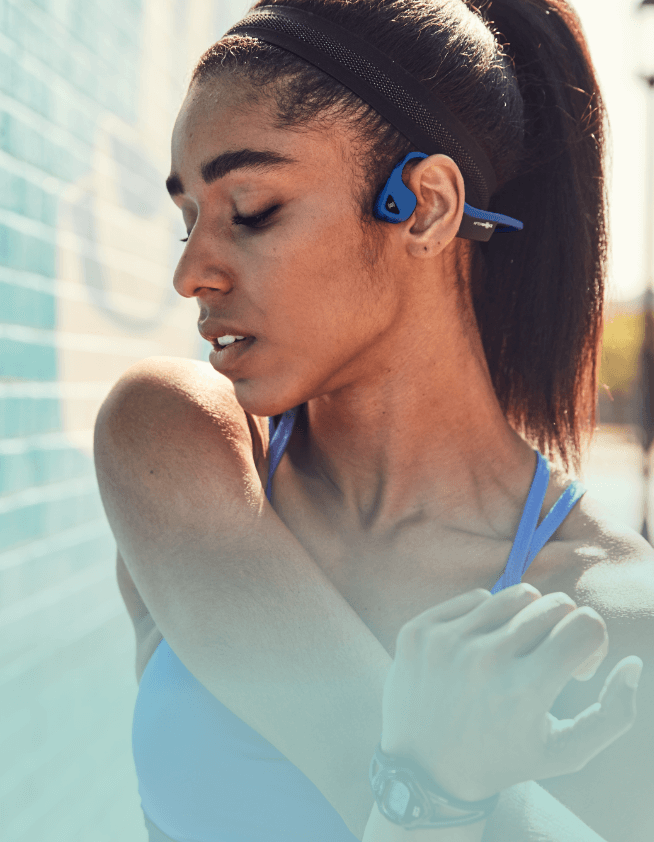 Titanium Fit
Wraparound full titanium frame ensures a secure fit that will stay in place during any workout or adventure. Move with freedom and confidence, even during dynamic workouts such as jumping or yoga inversions.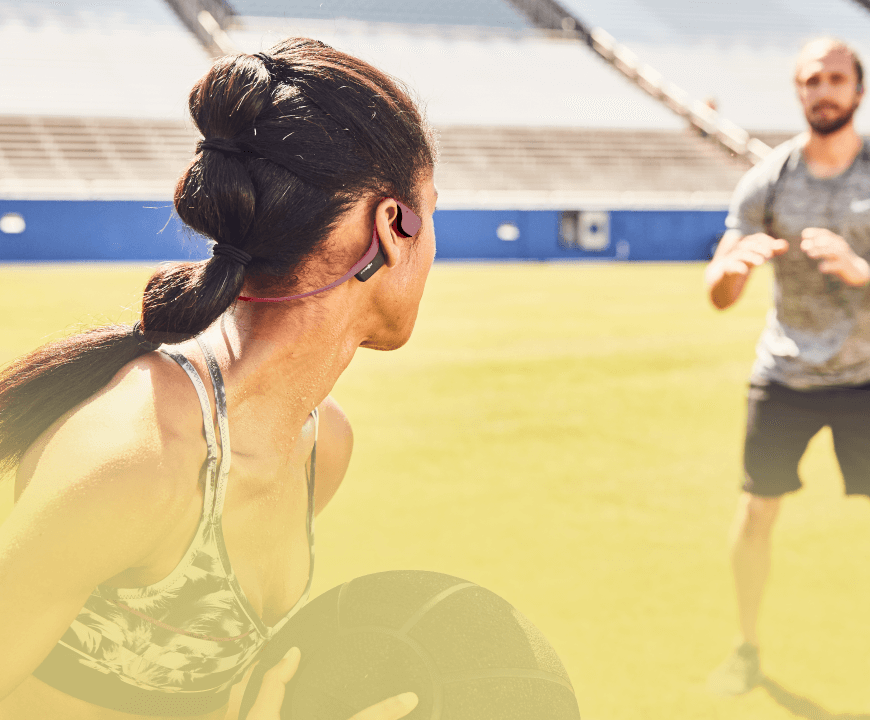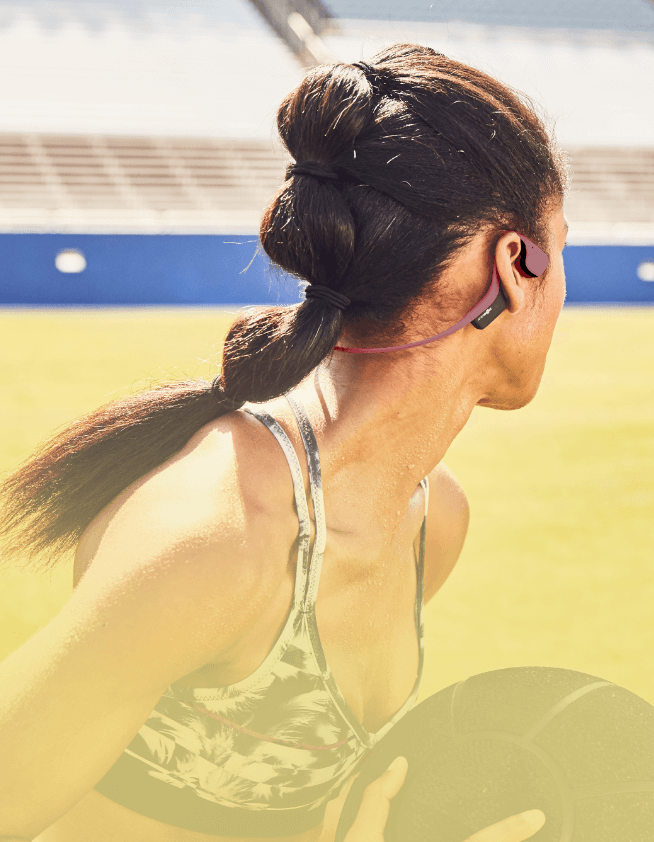 6 Hours Of Music And Calling
6-hour battery life and a dual noise-canceling microphone make taking calls or listening to music effortless. Get rid of the battery life anxiety in any use scenario.
Be Open
Hear It All
Bring a comfortable experience to
everyone's daily life and sports use.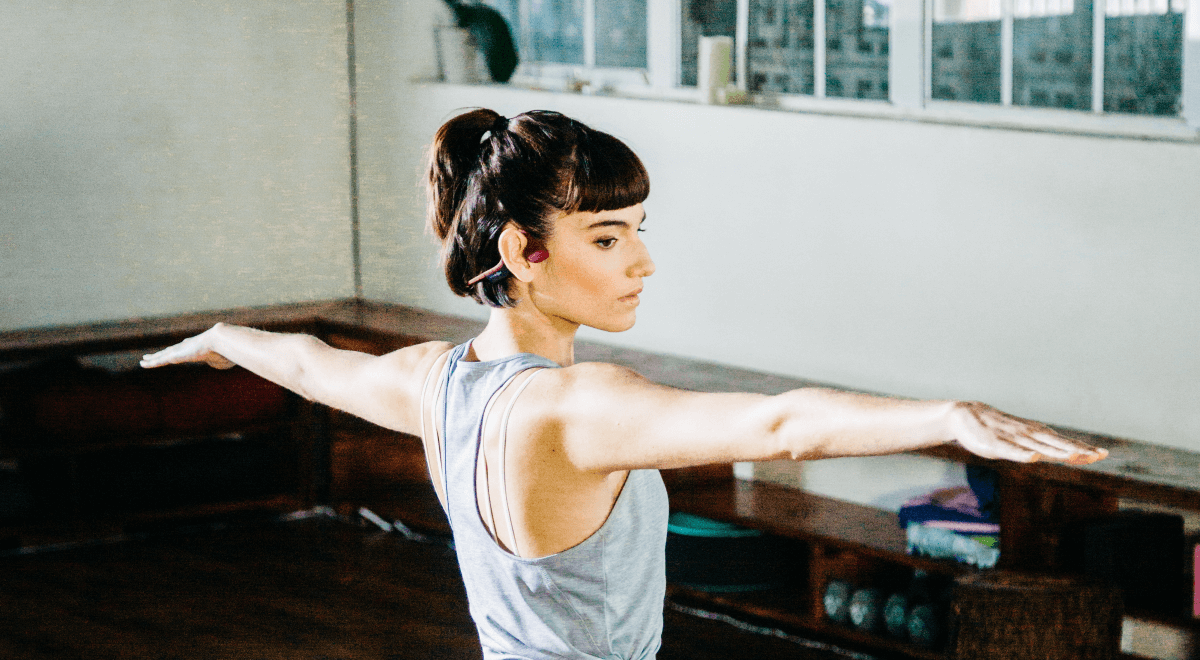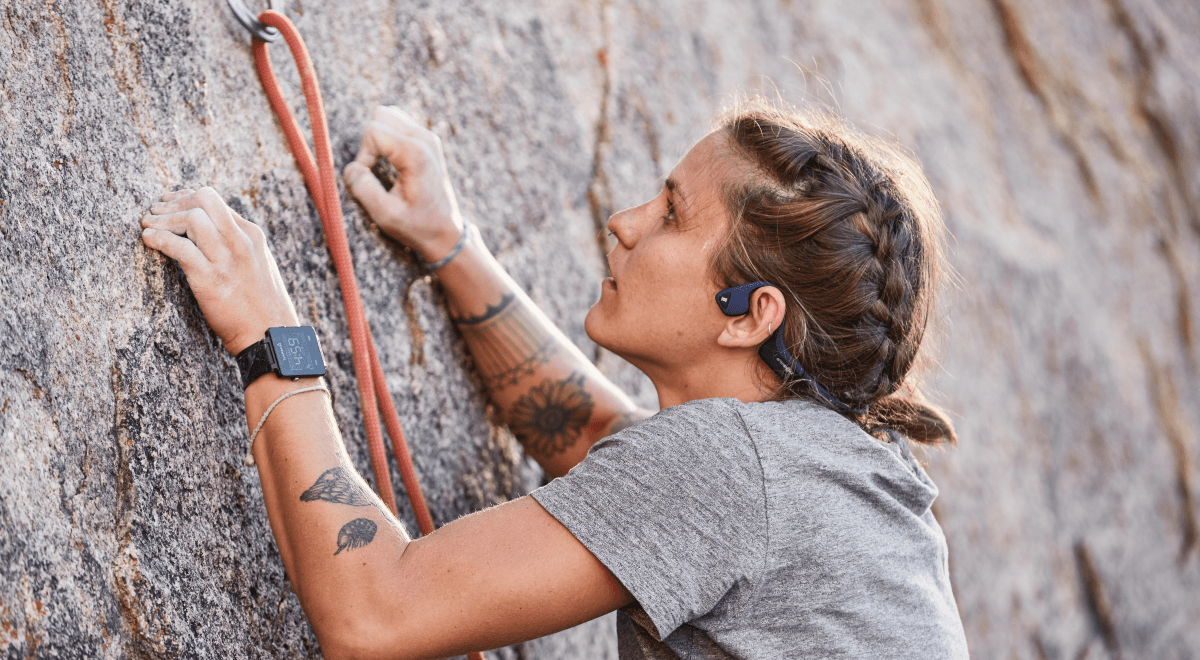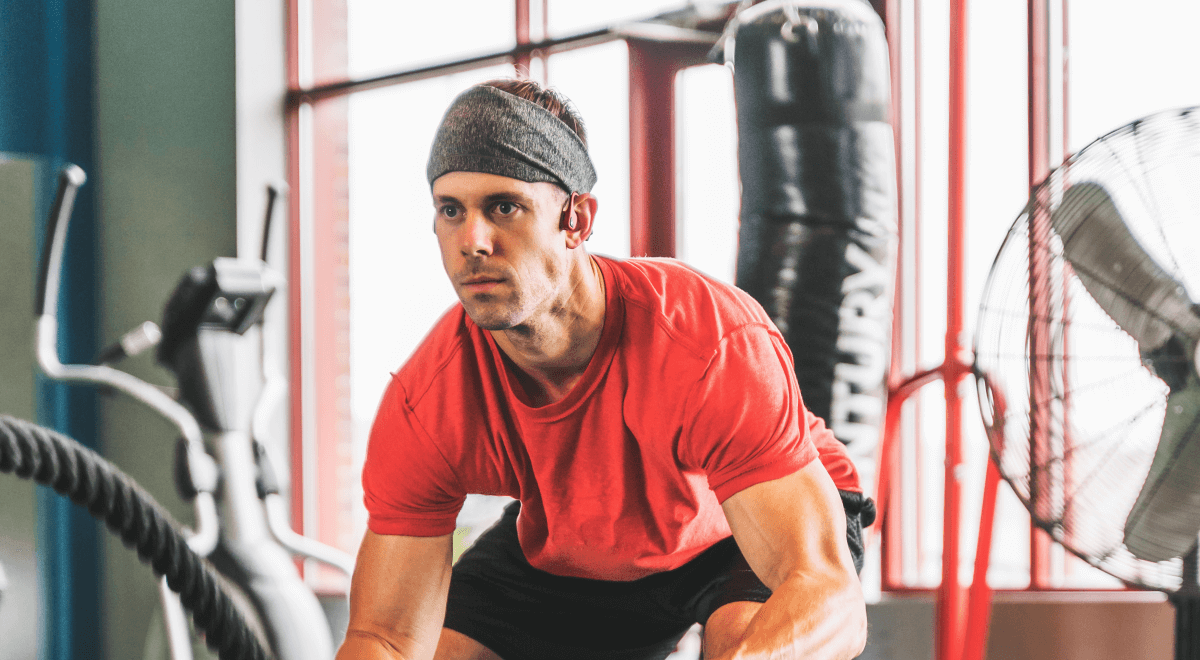 What's In The Box
Air Bluetooth Headphones
Micro-USB Charging Cable
Silicone Rubber Storage Bag
Earplugs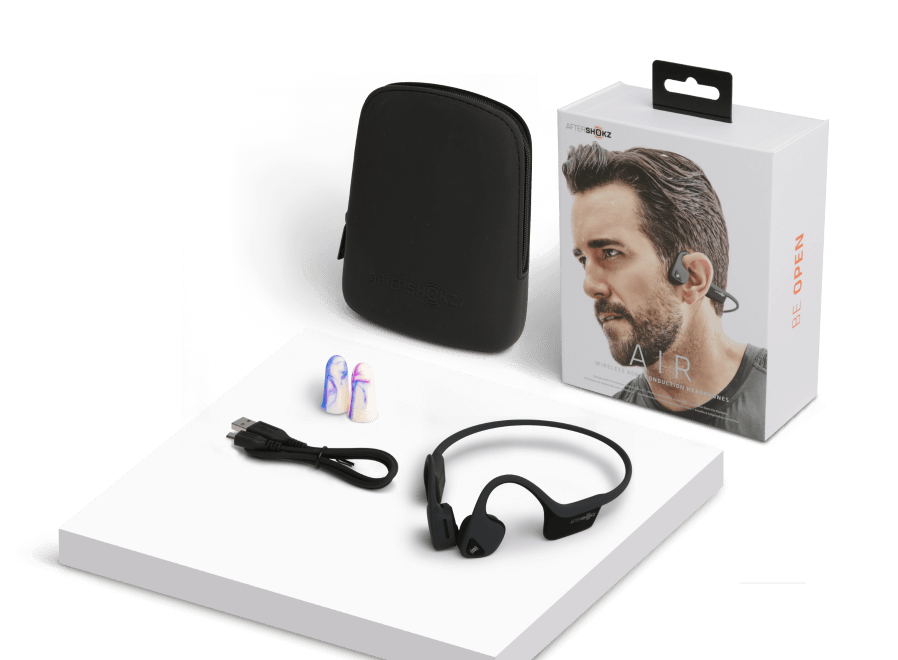 SPECS

Bluetooth 4.2
Reliable connectivity and
multipoint pairing.
PremiumPitch+™
A premium audio experience
every time.

2 EQ Settings
Boosted bass and reduced
vibration on-the-go.
Battery
Standby Time
Up to 20 Days
Maximum Charging Voltage
5.25 V
Connectivity
Bluetooth Versions
Bluetooth V4.2
Compatible Profiles
A2DP, AVRCP, HSP, HFP
Design
Sweat & Water Resistant
IP55 Sweatproof
Command Controls
Multifunction button, Volume button
Sound
Frequency Response
20Hz~20KHz
Microphone
Microphone Type
Dual noise-canceling mic
Microphone Sensitivity
-40dB ± 3dB
SHOW FULL SPECS >
Find The Right Headphone For You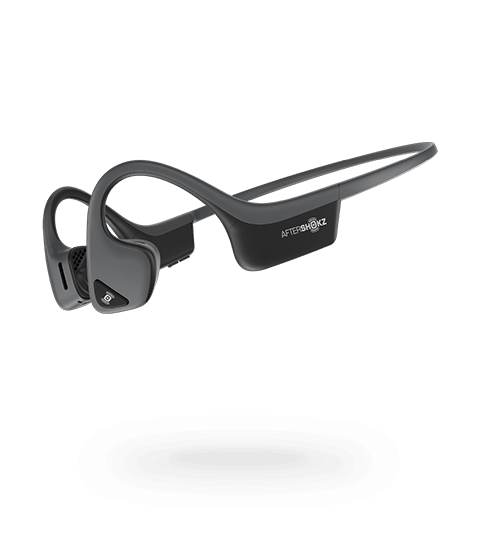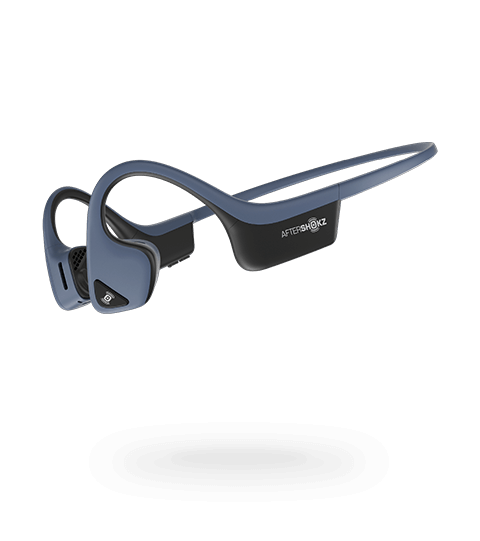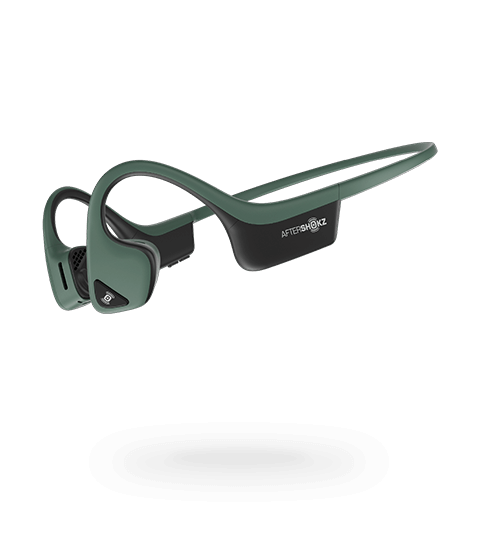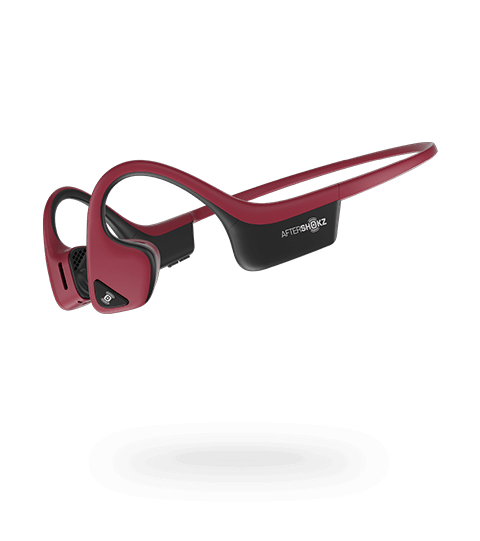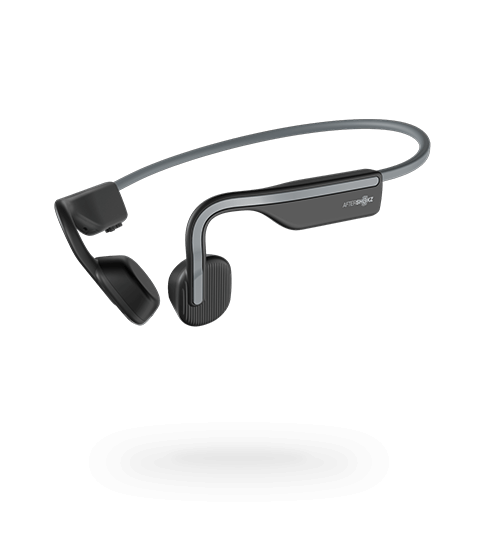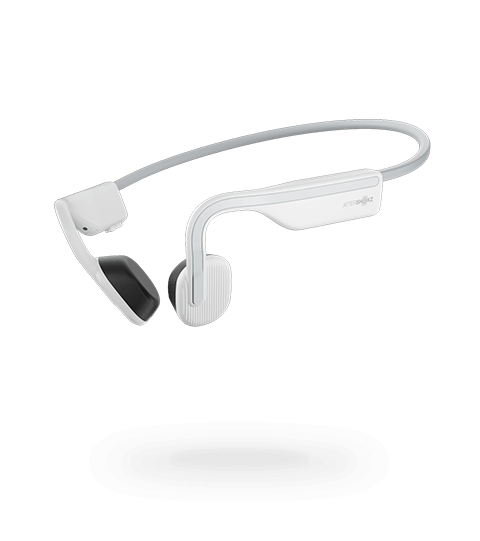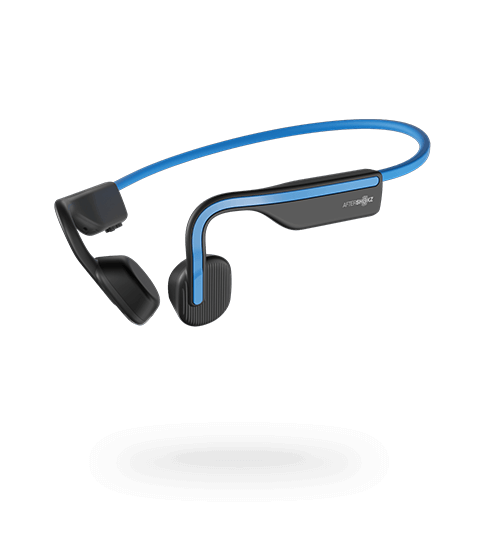 Bluetooth
BluetoothⓇ 4.2
BluetoothⓇ 5.1
Water Resistance
IP55
Sweatproof, against splashing water
IP55
Sweatproof, against splashing water
COMPARE ALL >
Expert Reviews
"The concept is that we can have a soundtrack to our life while still hearing the world around us, which is great for many reasons, not least safety. The headphones are surprisingly light, flexible and strong, with a non-invasive fit that loops behind the head, almost making you forget they're there when you're exercising."

"If you needed a seal of approval for a set of running headphones, it doesn't come much more official than England Athletics. Unlike traditional models, these sit just behind and in front of your ear, leaving all your hearing capabilities to ensure a safer run, ride, drive or walk. They are also sweat, dust and moisture resistance and are comfortable."

"If you needed a seal of approval for a set of running headphones, it doesn't come much more official than England Athletics. Unlike traditional models, these sit just behind and in front of your ear, leaving all your hearing capabilities to ensure a safer run, ride, drive or walk."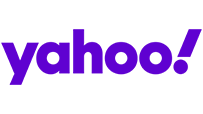 Simply the best headphones I've had
I've just unboxed my Aftershokz Air headphones and used them for the first time, having first paired them to my Garmin watch. Finally a set of headphones that stay in place when I'm running! They're so comfortable that after a minute or two of wearing them I forgot they were even there. The sound quality is first class while allowing you to have situational awareness while running the mean streets of Lancashire.
Absolutely Incredible
TLDR: They are amazing I would recommend them to everyone.
So I've tried A LOT of in-earphones, some cabled, some Bluetooth. I hated the cables one with one exception and some of the Bluetooth ones were a bit dodgy with connections again with one exception (I'm not going to name those here because this review is not about them). And worst of all I could never get a pair of in-earphones that would stay in place, especially if I took one out.
When the Air pod types started coming out I looked at them but they were expensive and had mixed reviews.
Then I saw a guy on a youtube channel who always had earphones on that looked different than normal ones and I searched online to find out what he was wearing. That's when I came across the Aftershokz bone-conducting headphones/earphones and was really intrigued. I'd heard of this type of headphones before but wasn't sure they would be very good. I couldn't have been more wrong!
Anyway, it was at the same time that my mother had an accident that left her immobile and having carers come in three times a day to look after her, but there was a couple of incidents when she had a problem and had to wait for the carers to come or to phone me (which became increasingly difficult for her), so I moved back into my mother's house to look after her in between the carers visits.
But there were a couple of times she need me when I had my earphones in and I didn't hear her straight away when she needed my help.
So I looked again at the Aftershokz bone-conducting headphones and they were on sale on Amazon so I brought the TrekzAir model.
I was amazed at the sound quality and the fact I could still hear everything around me.
I wear them every day and very often forget they are on me. For me, they last about two days before they tell me to charge them. They charge quickly and thinking about it now I must have charged them hundreds of times now and the battery life is still as good as when I brought them. I use them for all my phone calls and they are great, in fact, I had a call when they were on charge recently and putting the phone to my ear felt really strange and unnatural.
I can link them to two devices (my phone and my Amazon firetv stick). This meant I could take calls or watch youtube videos on my phone, or watch Netflix and Amazon prime videos on the firetv stick and not disturb my mum, and most importantly I could hear her if she needed me.
I can wear them in bed without them pressing into my ear if I'm on my side and quite often fall asleep with them on.
If I want to hear a bit more of what's around me I can move one side of them up or down and still be able to hear what is playing through them.
They don't get in the way of my glasses that I sometimes need to wear, or my face mask during this pandemic when I go out.
If I want to block out what's around me they come with earplugs that let me just listen to what is playing and the sound is even better.
Seriously, I can't recommend these enough, and I'm now considering getting the Aeropex model as I've had my current ones for a couple of years now and while mine are still fantastic I know they have made improvements to all their models and I really want to try the Aeropex ones.
Exceeded expectations
I love my AirPods with the brilliant sound quality and ease of use. However I was worried about losing them on wet muddy winter park runs. I also wanted to hear more of what was going on around me. I was bought a set of Aftershoks for Christmas and initially was a little disappointed with the sound quality compared to the in ear AirPods. However, when you use them for running where the music is just a distraction they make complete sense as after a few mins of running you don't notice the sound quality as it's more than good enough for running. Being able to hear everything around you is brilliant to. I never run with my AirPods now. An easy 5 stars from me.
A few downsides
Sadly for me there are a few things I dislike about these. You can't wear these with a headband which is frustrating in cold and windy conditions. I also feel they are a little bit big so do bounce a bit at the back of my head). The buttons are also tiny so I find myself having to take the headset off to find the right button. They do serve a great purpose but I expected excellence based on all the other rave reviews I've seen, so have been a little disappointed.
Far exceeded my expectations
I've had the Air's for roughly 3 months and used them for running and cycle. They have far exceeded my expectations when connected to my phone and Garmin watch. The music quality is very good and only struggles a bit when your in very loud traffic. Also I've used them a lot while running and they didn't fall off your head or move around much, which is brilliant!
FAQ
Q: Can I wear Air headphones with other wearable devices?
A: Yes. Air headphones can be worn comfortably with spectacles and helmets. As for hearing aids, it depends on the hearing aids' styles and design.
Q: How many sizes do Air headphones have?
A: Air headphones are designed one standard size and fit for most users.
Q: What devices can Air headphones pair?
A: Air headphones can pair to most Bluetooth devices that use Bluetooth 3.1 or higher, including mobiles, tablets, computers, watches, and some televisions. Air headphones cannot pair with gaming consoles and some transmitters. For more information, please
contact us
.
Q: Can I use Air headphones for calls?
A: Absolutely you can. There are two microphones on the left of Air headphones, so you can take phone calls easily with the multifunction button.
Read More >