OVERVIEW
FEATURES
SPECS
COMPARE
REVIEWS
SUPPORT
Free 2-3 Business-Day Delivery
LEARN MORE >
2-Year Warranty
You will enjoy a 2-year warranty period from the purchased date with any products here.
Free 2-3 Business-Day Delivery
Orders will be dispatched within 2 business days. The parcel will arrive at your address in 48 hours once shipping out.
30 Days Return & Refund
30-day return & refund window is available for you if you aren't satisfied with your purchase here for any reason.
Awards For OpenRun Pro
2022 Reddot Award
2022 Summer VGP Award
Premium
sports headphones
with unrivaled
sound quality
Open-Ear Comfort
Featuring our proprietary bone conduction technology with an open-ear design that does not block your ear canal, OpenRun Pro ensures all-day comfort for intense endurance workouts.
Enjoy Enhanced Bass
With Incredible Depth
OpenRun Pro is engineered with 9th generation bone conduction technology (named as Shokz TurboPitch™ technology) to provide crisp and clear midrange to high frequency sound. Two added bass enhancers allow you to experience every note, beat and chorus of your favorite audio, resulting in premium sound quality.
10 Hours of Music & Calls
Quick-Charge
10 hours of music and calls to keep you powered up through long training sessions. OpenRun Pro also features a 5-minute Quick Charge for up to 1.5 hours of battery life.① 20-min charge = 0%-60% of full battery
30-min charge = 0%-90% of full battery
1-hour charge = 0%-100%
Dual Noise-Canceling
Microphone
Take a call no matter where you are working out. OpenRun Pro is equipped with dual noise-canceling microphones for crystal-clear calls for both of you.
IP55 Sweatproof
With an IP55 rating that weathers dust and moisture, OpenRun Pro is durable enough to withstand rainy runs, sweaty rides, or gritty conditions.
Situational Awareness
for Safety
Crush your training goals and stay aware of traffic, pedestrians, cyclists, and more with OpenRun Pro. Enjoy peace of mind that you can hear the world around you while you cycle, run, and take on any challenge.
Secure Fit
A wraparound titanium frame ensures a secure fit that will stay in place during any workout, run, or competition. No worries about headphones falling off.
Find Out Your Best Color
Be Open to Pushing Your Limits.
Enhanced Bass. Longer Battery Life
Experience the Open-ear Listening with Enhanced Bass to Fuel Up Your Sport
What's In The Box
OpnRun Pro Headphones
Magnetic Charging Cable
Carrying Case
Carrying Case
Magnetic Charging Cable
Click
here
to learn more information about the materials used to produce OpenRun Pro.*
*If you experience any redness of the skin, swelling, or itchiness while wearing the product, discontinue use of the product immediately and consult a physician.
Additional Features
Better Sound Quality
Shokz TurboPitch™ technology for enhanced bass
Longer Battery Life
10 hours of music & calls
Quick Charge
A 5-min charge for 1.5 hours of usage
Battery
Standby Time
Up to 10 Days
Charging Port
Magnetic Induction
Maximum Charging Voltage
5.0V±5%
Quick Charge
Yes. 5-min charge for 1.5 hours of usage
Connectivity
Bluetooth Versions
Bluetooth V5.1
Wireless Range
33 ft (10m)
Compatible Profiles
A2DP, AVRCP, HSP, HFP
Design
Sweat & Water Resistant
IP55
Command Controls
Multifunction button, Volume button
Sound
Frequency Response
20Hz~20KHz
Microphone
Microphone Type
Dual noise-canceling mic
Microphone Sensitivity
-38dB ± 3dB
SHOW FULL SPECS >
Find The Right Headphone For You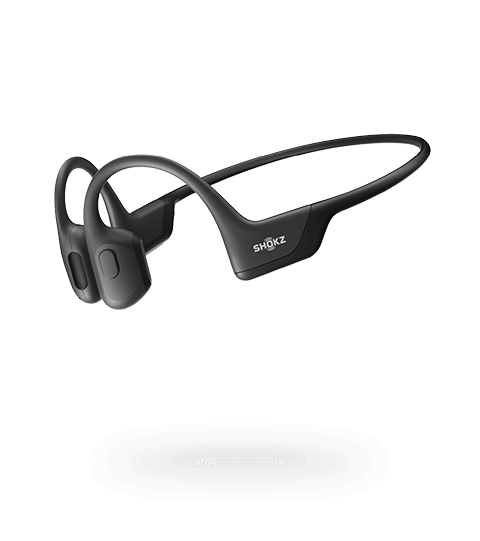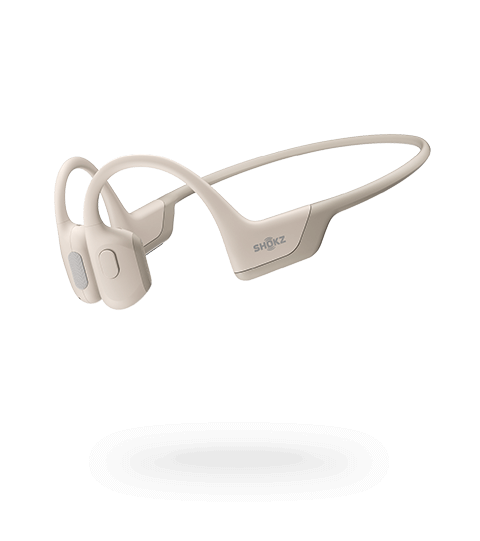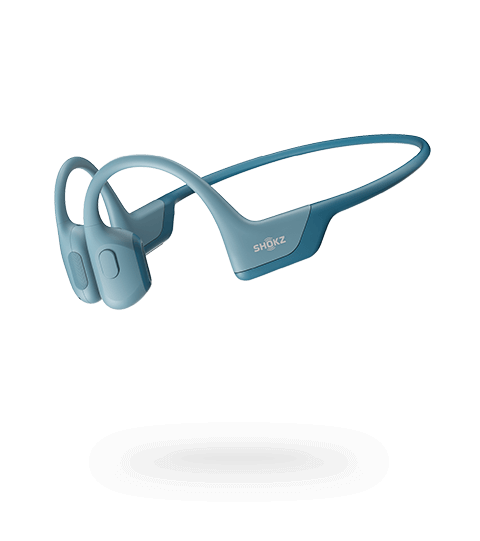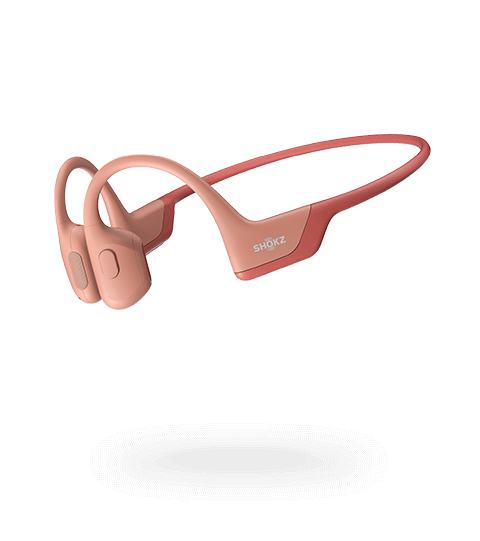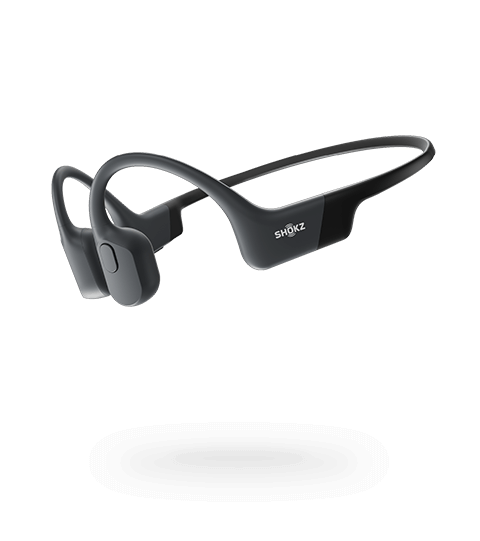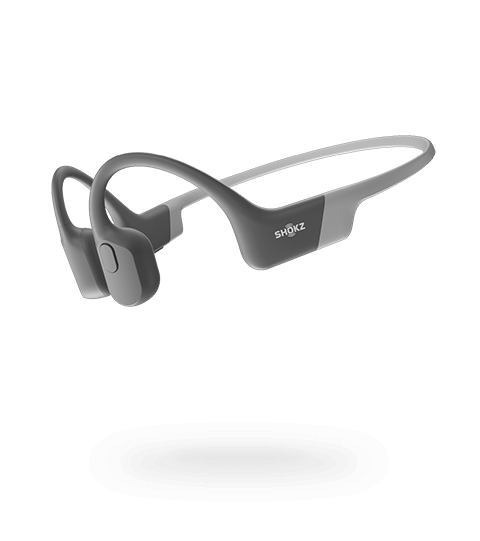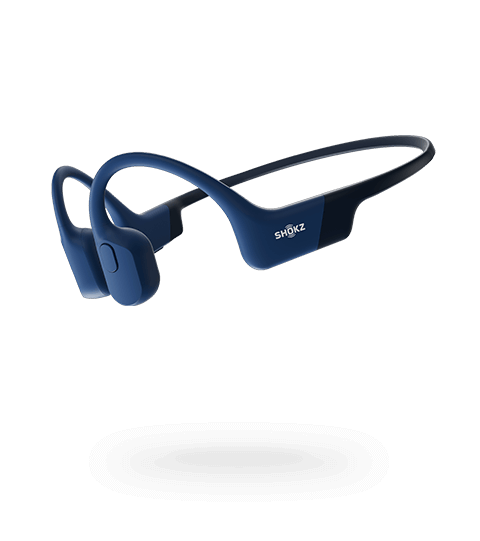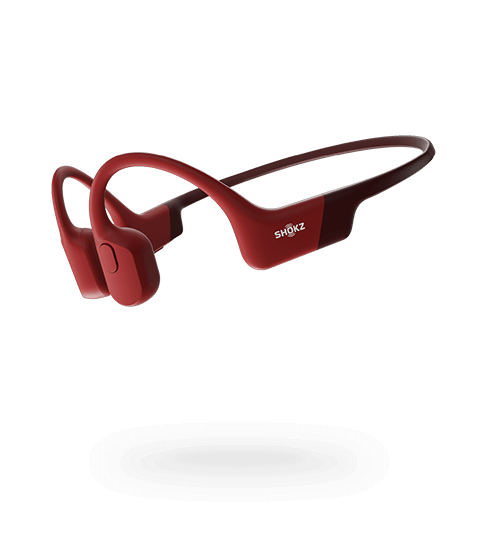 Bone Conduction Techonology
9th
Shokz TurboPitchTM Technology.
Compared to the 8th generation,
the 9th generation has enhanced bass
and better sound quality.
8th
PremiumPitchTM 2.0+.
Compared to the 7th generation,
the 8th generation has less
vibration and leakage, better sound.
Bluetooth
BluetoothⓇ 5.1
BluetoothⓇ 5.1
Water Resistance
IP55
IP55 Sweatproof(Against Splashing Water) This rating applies to items that
are protected against ingress from jets of liquid and ingress from dust.
IP67
IP67 Waterproof (Not for swimming) This rating is given for items that can provide
protection against ingress from powerful jets of liquid and against ingress of dust.
COMPARE ALL >
Great Headphones!
I've always used in ear Bluetooth headphones, I was selected to test these headphones and all I can say is they are simply brilliant. I've been using these for approx a month now on my Sunday long runs, where I live is quite rural so involves running on country roads, wearing these I can clearly hear the music or audiobook as well as clearly hearing cars, birds singing and everything else going on. The headphones stay put, are very, very comfortable to wear and weight virtually nothing. Can only say I wish I'd have got hold of a pair of these ages ago. Easy to recharge thanks to the magnetic plug and socket, they also come with a protective hard case and are beautifully packaged. Nothing to dislike about these whatsoever.
Amazed with my headphones
I have been using the Openrun Pro headphones for about a month now and I highly recommend them. I used them in the rain and wind and the sound quality was very impressive!
Very lightweight and comfortable, I can use them for hours. They are great for long training sessions and also to keep you motivated during the hard interval sessions.
The battery lasts for hours and it charges super quickly. I also found them useful to use them at home while my toddler is sleeping a nap. I love my headphones!
pain point
all the audio features are fine
but the band or ear piece behind ear where it sits is just not comfortable
in fact it's uncomfortable
- it's not
have had this experience w all the open run variants that use same band - and without way to adjust -cant fix it either
so if your 5.7 female average head size check that out
can kinda try to forget about it doing other stuff but it takes away from the experience
was hoping pro version might be better
alas, no
anyone else?
Excellent sound, lightweight
I've had several types of Bluetooth headphones for running, but these are my first bone-conducting ones. I love the sound quality and they're easy to use. They do stick out from the back of my head/nape so catch when I tilt back or have my hair down and they're not easy to put into your pocket, but that's not a problem while running.
Also when I'm somewhere really loud, I can put earplugs in and still listen through them!
Absolutely fabulous. Perfect for running
Yesterday afternoon was the first chance I had to test out my new openrun pros from @shokzuk
I went for a short run (2.8 miles) and put my bone conductors on, selected a podcast (Sh**ged, Married, Annoyed) and set off to watch my youngest at football.
To be fair, as a solo female runner in a city I'm not usually a fan of listening to anything when I run because of the need to be vigilant (I know I shouldn't have to but still...). When I do listen to something when I run, I'm not a fan of listening to music while I run (well, actually that's not true - I love listening to music but I end up running to the music and either not running fast enough or running too fast so I'm shattered after half a mile! Plus I look like a muppet when I'm singing along as I run 🤣). Hence the podcast.
So, off I set. From the moment I stepped out of the door I was loving the openrun pros. They are light, comfortable, easy to use and everything was crystal clear. I could hear everything clearly - Chris and Rosie's warm northern tones making me laugh as I made my way through the streets of Nottingham.
I could hear everything around me - traffic (which is the most important thing right?), people coming behind me, cyclists, scooters (e-scooters - the bane of my life) while still being able to listen to the podcast. So top marks from a personal safety point of view. They didn't move while I ran, it rained (a light shower) and they still worked, and they still had over 98% charge when I got to football. Ok, it was a short run, but still pretty impressive.
There are lots of features of the openrun pros that I still need to work out but first impressions are excellent. This is the start of a long and beautiful relationship.
FAQ
Q: Do OpenRun Pro have microphones?
A: Yes! OpenRun Pro have dual noise reduction microphones so that you can answer and make a call.
Q: Can Shokz's headphones work with hearing aids?
A: It depends on the type of hearing aids, the headphones are ear-hook style and suitable to wear at the same time with hearing aids if there is space at ear. With Bluetooth, the headphones need to be paired with a device to play the music via Bluetooth. We would suggest you can contact the support team of the hearing aids to confirm the function. Moreover, there are plenty of retailers with in-store demos, we encourage you to give them a try. Kindly see the retailers
here
.
Q: Can I wear OpenRun Pro and glasses together?
A: Definitely you can. OpenRun Pro designed with a full titanium hook and there is enough space to wear both OpenRun Pro and glasses.
Read More >
Manuals/Guides
① This data was the result of a test that was conducted using OpenRun Pro paired with iPhone 12mini (version: ISO14.3).
Test conditions: Paired OpenRun Pro with iPhone 12mini, adjusted to the standard EQ mode, played the music App on the IOS system, play the Lenka-Trouble is a Friend (Hi-Res). wav file, and set the volume to around 80% of the maximum volume.
Test content: OpenRun Pro battery was fully discharged and then charged to 100%. The audio file was played until running out the battery life.
The test result showed that the OpenRun Pro had a continuous playback time of up to 10 hours. In actual use, battery life depends on device settings, environment, usage, and many other factors.
The actual battery life will be affected by the type of audio, volume, temperature of your environment, and output of the USB port used to charge your headphones.