Find Your Perfect Size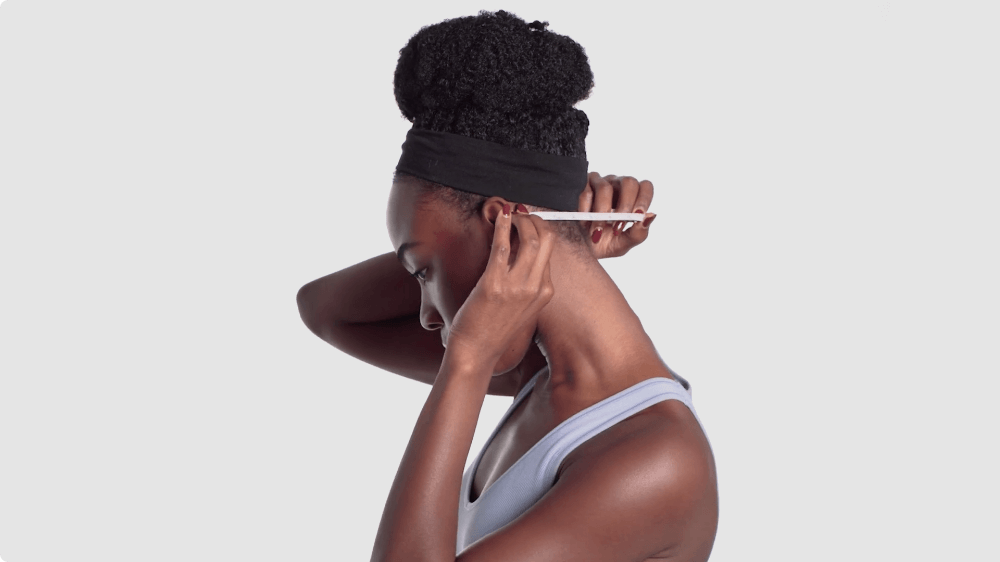 OVERVIEW
FEATURES
SPECS
COMPARE
REVIEWS
SUPPORT
Free 2-3 Business-Day Delivery
LEARN MORE >
2-Year Warranty
You will enjoy a 2-year warranty period from the purchased date with any products here.
Free 2-3 Business-Day Delivery
Orders will be dispatched within 2 business days. The parcel will arrive at your address in 48 hours once shipping out.
30 Days Return & Refund
30-day return & refund window is available for you if you aren't satisfied with your purchase here for any reason.
Premium
sport headphones
with unrivaled
sound quality
Open-Ear Comfort
Featuring our proprietary bone conduction technology with an open-ear design that does not block your ear canal, OpenRun Pro ensures all-day comfort for intense endurance workouts.
Situational Awareness
for Safety
Crush your training goals and stay aware of traffic, pedestrians, cyclists, and more with OpenRun Pro. Enjoy peace of mind while you cycle, run, and take on any challenge.
Secure Fit
A wraparound titanium frame ensures a secure fit that will stay in place during any workout, run, or competition.
Enjoy Enhanced Bass
With Incredible Depth
Music is meant to make you move. OpenRun Pro make that happen. OpenRun Pro are engineered with 9th generat on bone conduction technology (named as Shokz TurboPitchTM technology) to provide crisp and clear midrange to high frequency sounds, as well as the new Shokz TurboPitchTM technology to deliver bass with incredible depth. Two units of CoreCushion (bass enhancers) are located inside the transducers, ensuring you experience every note, beat, and chorus while you listen.
10 Hours of Music & Calls
Quick-Charge
10 hours of music and calls to keep you powered up through long training sessions. A 5-minute quick charge gives you 1.5 hours of listening time so you can get on-the-go fast.① 20-min charge = 0%-60% of full battery
30-min charge = 0%-90% of full battery
1-hour charge = 0%-100%
IP55 Water-Resistant
With an IP55 rating that weathers dust and moisture, OpenRun Pro are durable enough to withstand rainy runs, sweaty rides, or gritty conditions.
Dual Noise-Canceling
Microphone
Take a call no matter where you're working out. OpenRun Pro are equipped with a dual noise-canceling microphone for c ystal-clear calls on both ends.
User-Friendly Redesign
OpenRun Pro feature an enlarged button shape for easier controls as well as a new charging port location for easier charging access.
Smaller in size but same great performance.
0.83"/21mm shorter band than the conventional size to create a secure, stable fit for smaller heads. There is always a Shokz headphone to fit everyone
Shokz App*
Download now for easy pairing, multipoint pairing, listening customization, and user tips. You can also customize your listening experience with the choice of two EQ settings (Standard or Vocal Booster).
*Only for limited regions, go to
userguide.shokz.net/openrunpro
for more information.
Apple and the Apple logo are trademarks of Apple Inc., registered in the U.S. and other countries.
Google Play is a trademark of Google LLC.
Find Out Your Best Color
Be Open to Pushing Your Limits.
Enhanced Bass. Longer Battery Life
Experience the Open-ear Listening with Enhanced Bass to Fuel Up Your Sport
What's In The Box
OpenRun Pro Headphones
Magnetic Charging Cable
Carrying Case
Carrying Case
Magnetic Charging Cable
Click
here
to learn more information about the materials used to produce OpenRun Pro.*
*If you experience any redness of the skin, swelling, or itchiness while wearing the product, discontinue use of the product immediately and consult a physician.
Additional Features
Better Sound Quality
Shokz TurboPitch™ technology for enhanced bass
Longer Battery Life
10 hours of music & calls
Quick Charge
A 5-min charge for 1.5 hours of usage
Battery
Standby Time
Up to 10 Days
Charging Port
Magnetic Induction
Maximum Charging Voltage
5.0V±5%
Quick Charge
Yes. 5-min charge for 1.5 hours of usage
Connectivity
Bluetooth Versions
Bluetooth V5.1
Wireless Range
33 ft (10m)
Compatible Profiles
A2DP, AVRCP, HSP, HFP
Design
Sweat & Water Resistant
IP55
Command Controls
Multifunction button, Volume button
Sound
Frequency Response
20Hz~20KHz
Microphone
Microphone Type
Dual noise-canceling mic
Microphone Sensitivity
-38dB ± 3dB
SHOW FULL SPECS >
Find The Right Headphone For You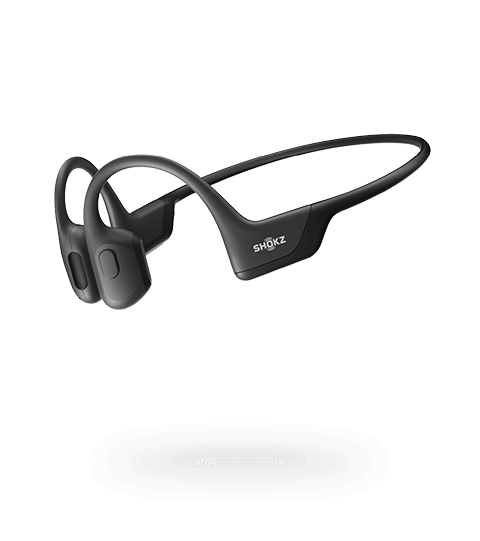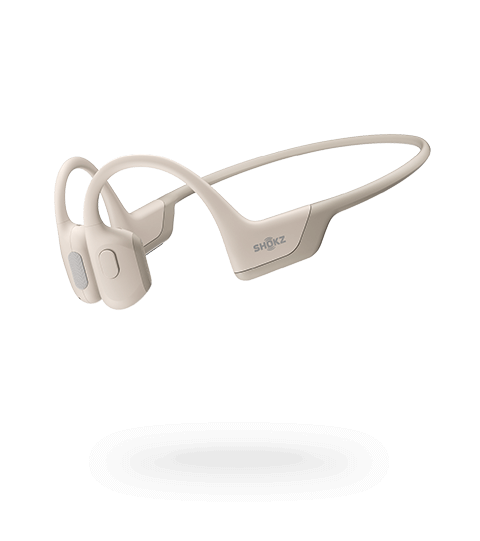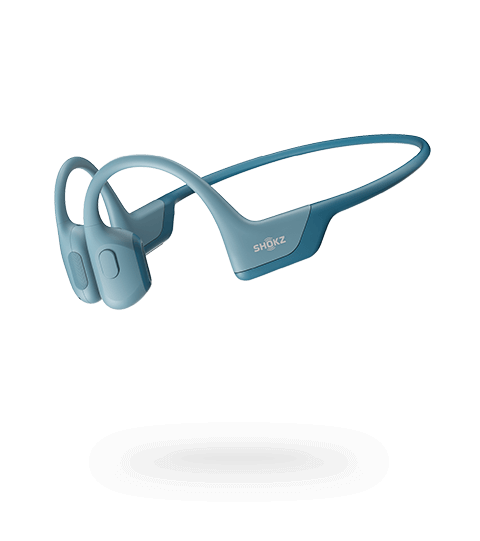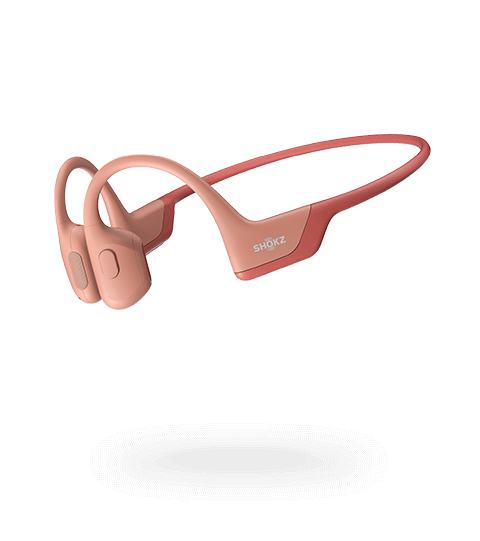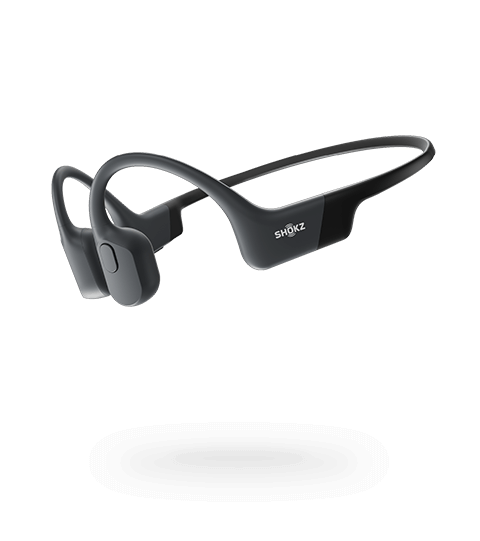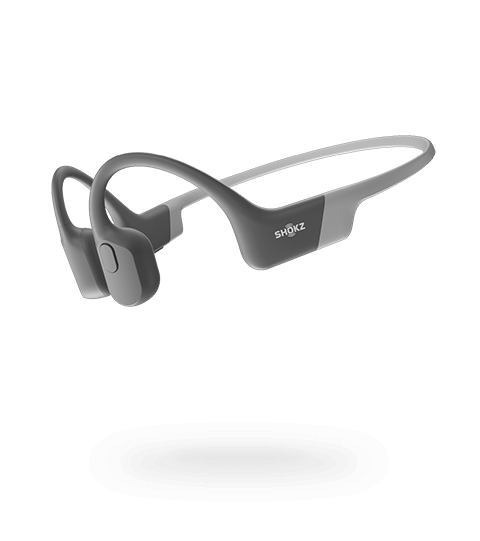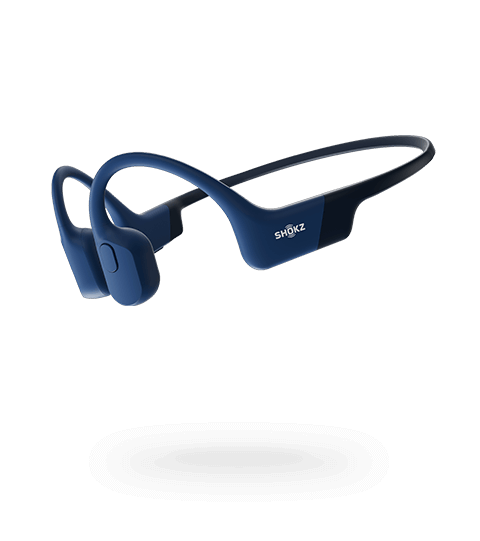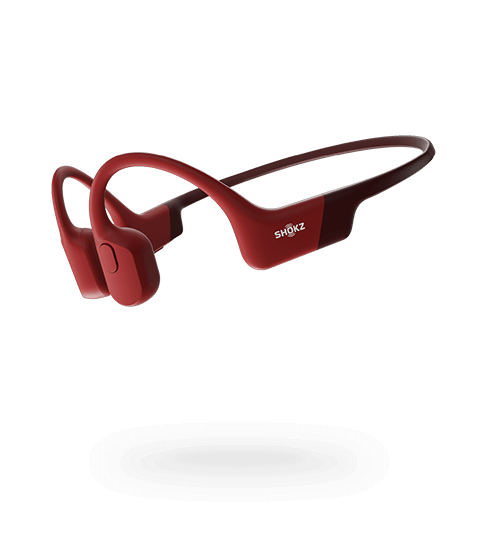 Bluetooth
BluetoothⓇ 5.1
BluetoothⓇ 5.1
Water Resistance
IP55
IP55 Sweatproof(Against Splashing Water) This rating applies to items that
are protected against ingress from jets of liquid and ingress from dust.
IP67
IP67 Waterproof (Not for swimming) This rating is given for items that can provide
protection against ingress from powerful jets of liquid and against ingress of dust.
COMPARE ALL >
superb until you need to put a beanie hat on
Yeah these are great, they do exactly as I hoped but there are 2 major flaws so far in my testing;
1. The 'double press' to change track is pathetically inconsistent
2. You cannot wear a beanie hat, which pretty much makes these useless in UK winter. I have tried my best to squeeze them under but the band on the back doesn't want to comply.
For now it's spring and soon summer so I'll be loving these on the golf course all season but once winter hits I'll have to revert to my buds
Cheap plastic, weak wires and inflated battery
Good idea yet poor and cheap manufactoring, won't buy again for a third time.
Very good, small, comfortable headphones
I bought these so I would be able to listen to talks while not being entirely cut off from external sounds. Occasionally, & in certain situations I listen to talks while at work & it helps the day go more pleasantly. I'm also finding I'm using them late at night in my flat, as I have others to consider living upstairs etc. Great to be free roaming with no wires. I'm even finding them ok when resting my head on a pillow. They also work great for phone calls. I'm enjoying this feature, as I've not had anything like it before. I had one person complain about wind noise, but ok other than that. They are also very comfortable, bluetooth connects quickly & without clunkyness. They charge quickly & the battery lasts a full day out, including commute to work. I'm glad I decided on the pro version because of the extra battery power - less battery power would be a tad annoying I imagine. I set mine up at home on a hook, near a usb hub, which makes life easier. My only gripe is not being able to find out anywhere if the speakers are connected with a wire which runs across the back or not??? Which is important to me, as I wanted to avoid Bluetooth signal running straight through my head, like other types of headphones out there.
Sound quality is good considering the type of headphone they are. I found if I wear cheap £5 ear defenders over the top of the openrun pro, the sound is way better! In a similar way, I wear other headphones over the top. Why?... having moved & downsized everything, my musical instruments are set up minimally. But I can set up the open run pro to play music & then wear over ear headphones set up with my piano & can jam along fine without needing a mixer.
Accessible, Functional & Stylish
I suffer from hereditary otosclerosis. My hearing is already deteriorating despite being in my 20's and I wanted headphones that allowed me to listen to music/work calls whilst still being situationally aware (especially since I'm a cyclist). The 'vibrating' technology means my hearing impairment is less of an issue (so much so that I can put in earplugs for concentration and still hear the sound because it's aiding the lack of vibration of the bones in my ears) and I can easily switch between my work laptop and my mobile phone due to the multi-device pairing through the app. They're also perfect for people with multiple piercings as they don't interfere with the comfort of your ear. The sound is clear, though the vibrations get a little intense at high bass/high volumes, but I don't tend to listen to them that high. I had some trouble on a work call in a cafe (the ambient sound of people talking interfered - perhaps I need to take a look at the settings for the noise cancellation). Other than that they're a stellar device, great for everyday use, and don't look clunky/interfere too much with style.
I would rate them a 4.5/5 - just because I wish the waterproofness of them was better (heavy rain when out cycling is always a risk!)
In the box
I have just updated to the openrun pro the best yet started with the open move which was good but these are on another plane . When i opened the box every thing was there as in the UK advert but no mention off app as in USA but download from Google very good
FAQ
Q: Do OpenRun Pro have microphones?
A: Yes! OpenRun Pro have dual noise reduction microphones so that you can answer and make a call.
Q: Can Shokz's headphones work with hearing aids?
A: It depends on the type of hearing aids, the headphones are ear-hook style and suitable to wear at the same time with hearing aids if there is space at ear. With Bluetooth, the headphones need to be paired with a device to play the music via Bluetooth. We would suggest you can contact the support team of the hearing aids to confirm the function. Moreover, there are plenty of retailers with in-store demos, we encourage you to give them a try. Kindly see the retailers
here
.
Q: Can I wear OpenRun Pro and glasses together?
A: Definitely you can. OpenRun Pro designed with a full titanium hook and there is enough space to wear both OpenRun Pro and glasses.
Read More >
Manuals/Guides
① This data was the result of a test that was conducted using OpenRun Pro paired with iPhone 12mini (version: ISO14.3).
Test conditions: Paired OpenRun Pro with iPhone 12mini, adjusted to the standard EQ mode, played the music App on the IOS system, play the Lenka-Trouble is a Friend (Hi-Res). wav file, and set the volume to around 80% of the maximum volume.
Test content: OpenRun Pro battery was fully discharged and then charged to 100%. The audio file was played until running out the battery life.
The test result showed that the OpenRun Pro had a continuous playback time of up to 10 hours. In actual use, battery life depends on device settings, environment, usage, and many other factors.
The actual battery life will be affected by the type of audio, volume, temperature of your environment, and output of the USB port used to charge your headphones.