£139.00
Regular price
£169.95
Sale price
OVERVIEW
FEATURES
SPECS
COMPARE
REVIEWS
SUPPORT
£139.00
Regular price
£169.95
Sale price
Shokz Summer Sale 2023 ends in
Save up to 15% OFF
Extra Running Belt with select discounted products!
LEARN MORE
*Applicable to OpenRun (Standard & Mini) and OpenSwim during Shokz Summer Sale. Limited stock only
Free 2-3 Business-Day Delivery
LEARN MORE >
2-Year Warranty
You will enjoy a 2-year warranty period from the purchased date with any products here.
Free 2-3 Business-Day Delivery
Orders will be dispatched within 2 business days. The parcel will arrive at your address in 48 hours once shipping out.
30 Days Return & Refund
30-day return & refund window is available for you if you aren't satisfied with your purchase here for any reason.
Awards For OpenSwim(Formerly Xtrainerz)
2020 IF Design Award
2019 & 2020 CES Innovation Award
Waterproof
Bone Conduction
MP3 Headphones.

Open-Ear Listening
Our open-ear design powered by bone conduction technology ensures bud-free and comfortable listening all day, in or out of the water.
Bone Conduction Technology
Equipped with the patented PremiumPitch™2.0 bone conduction technology, OpenSwim(Formerly Xtrainerz)achieves 50% less sound leakage, and provides extraordinary underwater sound quality.
IP68 Waterproof
An IP68 waterproof design withstands total submersion in up to 2 metres of water. It's fully waterproof and submersible so you can swim, run, cycle, or train harder than ever before.
8-Hour Battery Life
Designed to go the distance. Powerful battery enables a premium audio experience for up to 8 hours.
4GB of MP3 Storage
Built-in storage allows for a library of up to 1,200 songs, ready to play at the touch of a button, enough to store all the music you enjoy.
Versatile And Secure Fit
Compatible with swim caps, goggles and earplugs. OpenFitTM titanium design equipped with wraparound flexibility for reliable stability in any situation.
Built-In MP3 Headphones
*NOT BLUETOOTH COMPATIBLE
It supports MP3, WAV, WMA, AAC, and FLAC for
device-free listening.
Music Shines Underwater
Experience underwater music like never before
What's In The Box
OpenSwim(Formerly Xtrainerz) MP3 Headphones
Silicone Carry Case
USB Charging Cable
Swimming Earplugs
SPECS
PremiumPitch™ 2.0
Stereo Sound
Powerful bass and
higher volume
Compatible
Supports MP3, WAV,
WMA, AAC, and FLAC
Lightweight
Weighing just over 1oz
for all-day comfort
Battery
Standby Time
Up to 10 Days
Maximum Charging Voltage
5.25 V
Connectivity
Bluetooth Versions
Internal Music Storage Only
4GB Of Memory
Compatible Profiles
MP3, WMA, FLAC, WAV, AAC
Design
Sweat & Water Resistant
IP68 Waterproof
Command Controls
Mode button, Power button, Volume button
Sound
Frequency Response
20Hz~20KHz
Microphone
SHOW FULL SPECS >
Find The Right Headphone For You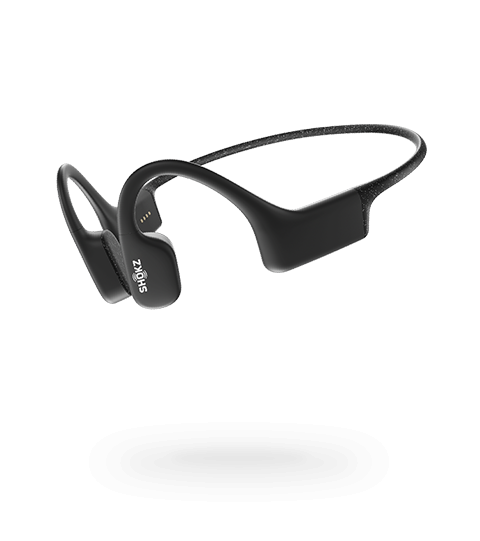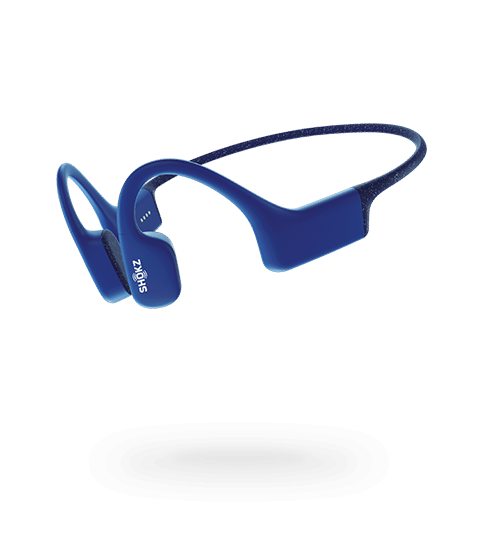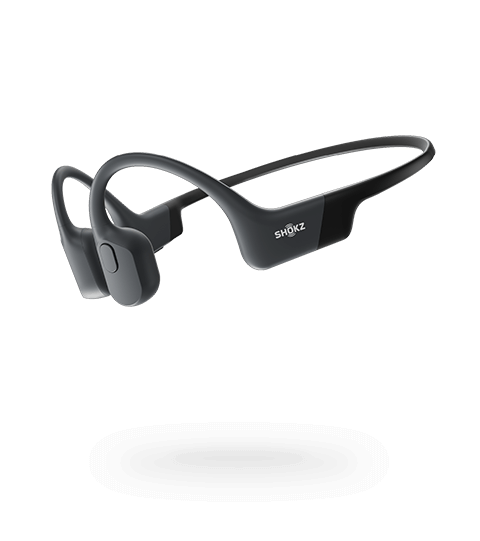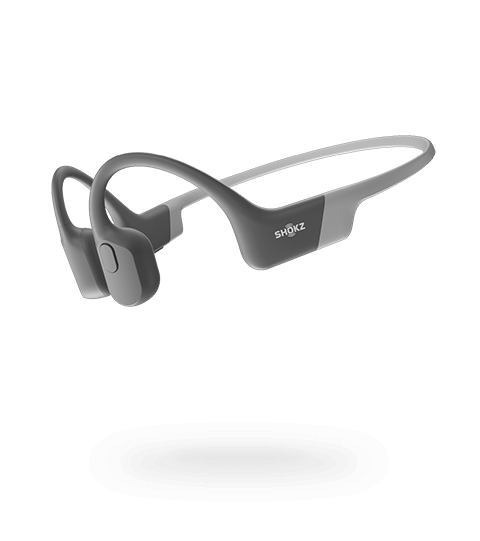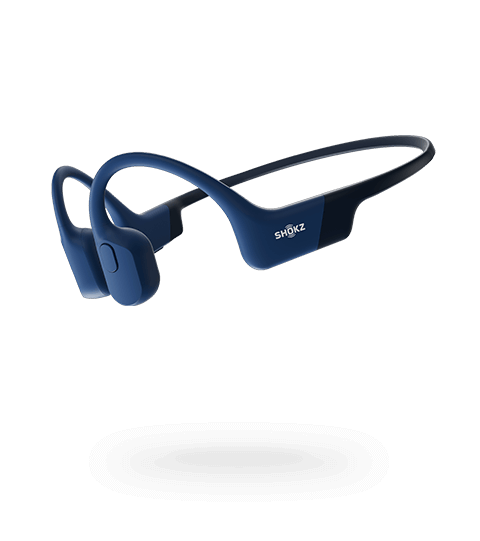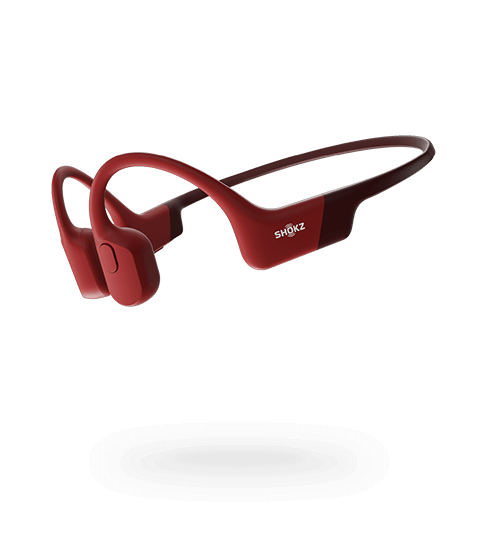 Bluetooth
No BluetoothⓇ
BluetoothⓇ 5.1
Water Resistance
IP68
IP67
COMPARE ALL >
Expert Reviews
"They're not cheap, but these are the most complete, high-tech waterproof headphones on the market. The sound is bone-conducted from beside your ear, preventing the risk of swimmer's ear and other potential plugged-ear problems."
"Perfect for swimmers in particular, the Aftershokz Xtranierz are an appealing set of bone-conducting headphones. We just wish they had Bluetooth connectivity for those out of the pool times."
" Sound is incredible underwater thanks to a dedicated swimming EQ, with the bone-conduction pads sitting on your cheekbones and the ear-hook design resting comfortably under a hat or goggles. "
Poor build quality Don't buy
disappointing product manufacturing, Audio not working after a few uses... can anyone recommend a company that has a good design relationship and accountable manufacturer?
Just. Not. Good. Enough.
Had two pairs of these now. Both broken and now out of warranty period. Not able to use Apple music to 'drag and drop', so conversion of songs (illegally) a necessity. Just wish they were more durable! AVOID...although such a shame as the comfort and look are great. Sound underwater is good.
I love them
I can't imagine swimming without these now. I use them five times a week and have had no problems. I usually listen to podcasts, the sound quality is great in and out of the water. I recommend them to everyone at the pool.
Usual fault - stopped working!
Seems to be a common issue for them! Mine stopped working after 5 months and only a few uses. Not fit for purpose. Shame, as when they did work they were great.
Best swimming ear phones
Tried loads of other brands but these are best by far for swimming I have found. Good battery life, feels like a quality product. Been using for about a year and so far so good. Really comfortable and don't move about when swimming (I only secure them with with goggles). Easy to operate when in the pool Highly recommended!
FAQ
Q: Can I listen to online music by OpenSwim(Formerly Xtrainerz)?
A: OpenSwim(Formerly Xtrainerz) is an MP3 player headphone, no Bluetooth to connect with playing device for online music.  
Q: Can OpenSwim(Formerly Xtrainerz)be used in the sea?
A: Yes, OpenSwim(Formerly Xtrainerz)can be used in the sea/ under saltwater. After that, kindly clear and dry the headsets carefully. Please note OpenSwim(Formerly Xtrainerz)neither fit to use in the sauna nor hot spring.
Q: How many EQs does OpenSwim(Formerly Xtrainerz)have?
A: OpenSwim(Formerly Xtrainerz)is designed with two EQs to enjoy your music better. General mode used for the normal condition while Swimming mode used for swimming. You can press and hold the Mode button for 2s to switch it.
Q: What type of formats does OpenSwim(Formerly Xtrainerz)accept?
A: OpenSwim(Formerly Xtrainerz)accept files in the format of MP3, WMA, FLAC, WAV, AAC. For further details, find it
here
. You can connect OpenSwim(Formerly Xtrainerz)to the computer to drag the audio files into OpenSwim(Formerly Xtrainerz). Make sure the Pogo Pins of the OpenSwim(Formerly Xtrainerz)and the terminals of the USB Charging Cradle are in contact with each other.
Q:Is OpenSwim different from OpenSwim(Formerly Xtrainerz)?
A:OpenSwim is the new name for Xtrainerz. They are exactly the same products. In order to make it easier for sports people to understand the benefits Xtrainerz swimming MP3 player has now been re-named as OpenSwim, meaning swimming with open-ear listening.
Read More >
Manuals/Guides
①IPX8 : This rating applies to items that are protected against effects of continuous immersion in water.
Test conditions:
1. Ensured that the appearance and function of the testing sample (OpenSwim(Formerly Xtrainerz)) was normal.
2. OpenSwim(Formerly Xtrainerz) was placed into the designated immersion tank.
3. Water was added to reach the standard 1m level line in the water tank, and a pressure of 0.1 atm was added.
4. Test time was 2 hours.

After testing, OpenSwim(Formerly Xtrainerz) functioned normally after being immersed in water of 2-meter depth for 2 hours.
IP6X: This rating applies to items that are protected against ingress of dust. Ingress of dust is not totally prevented.
Test conditions:
OpenSwim(Formerly Xtrainerz) was placed in a sealed box with a certain density of dust particles about 75 μm in diameter, and pumped under a negative pressure of 2Kpa for 8 hours.
OpenSwim(Formerly Xtrainerz) functions normally after the test.
②This data was the result of a test that was conducted using OpenSwim(Formerly Xtrainerz).
Test conditions: Copied the audio file (white noise with 44.1kHz sampling rate and 24bit bit depth in wav format) to the OpenSwim(Formerly Xtrainerz) headphones, adjusted to the standard EQ mode, and set the volume by pressing "Volume- "button four times from the maximum volume in a normal temperature environment.
Test content: OpenSwim(Formerly Xtrainerz) battery was fully discharged and then charged to 100%. The audio file was played until the headphones stopped playback. The duration time was counted as the continuous playback time of the headphones.
Test result: It showed that the OpenSwim(Formerly Xtrainerz) had a continuous playback time of up to 8 hours.
In actual use, battery life depends on device settings, environment, usage, and many other factors.